Top 3 Trends Affecting Family Nurse Practitioners in Oklahoma
What's the state of Oklahoma health care? For family nurse practitioners in Oklahoma, current trends have created new opportunities to improve outcomes for patients of all ages. Read on to discover three key trends plus the implications for aspiring and licensed family nurse practitioners in the Sooner State.
Telehealth Adoption
One trend affecting family nurse practitioners in Oklahoma is increased telehealth use. Since early 2020, the coronavirus pandemic has created barriers to in-person care. In response, the Oklahoma Health Care Authority expanded telehealth services so that Oklahomans can obtain health care safely through secure HIPAA-compliant telecommunications.
Now more Oklahomans than ever are using telehealth. For example, telehealth use among Oklahoma Medicaid members increased by over 1,000% from March to June 2020 compared to the previous year.
Increased telehealth use in Oklahoma reflects telehealth growth nationwide. Nearly 4 in 10 Americans said they used telehealth services in a recent survey by the American Psychiatric Association (APA). That's 31% more than in the fall of 2020.
Broader telehealth use is here to stay. In the APA survey, 4 in 10 respondents said they would continue using telehealth when the pandemic ends.
What do these telehealth trends mean for family nurse practitioners in Oklahoma? To ensure positive patient outcomes, they should demonstrate competency in:
Using telehealth technology, such as videoconferencing and patient portal platforms, to deliver quality patient care and education.
Developing and managing a workflow for telehealth visits.
Preparing patients for virtual visits.
Improving telehealth access for all populations.
Understanding telehealth's legal implications, such as privacy, security and informed consent.
Read our blog to learn more about how telehealth is impacting health care.
Chronic Disease
Chronic disease is becoming a bigger problem in Oklahoma. Oklahoma ranked 46th in the latest America's Health Rankings - just four states have poorer overall public health. One factor in the state's low ranking is the growing prevalence of chronic diseases.
An analysis of data from the Partnership to Fight Chronic Disease (PFCD), Data Commons and the Oklahoma Department of Commerce showed a high rate of chronic illness in Oklahoma. Approximately two in three residents have at least one chronic disease. From 2015 to 2030, the rate of those with at least three chronic diseases will increase from roughly 11% to 23% of the population.
These figures also demonstrate the extent of chronic disease in Oklahoma:
Nearly seven in 10 adults are overweight or obese.
One in four adults smokes cigarettes.
Half of adults eat less than one fruit per day and a quarter eat less than one vegetable.
Six in 10 of the leading causes of death are chronic diseases: heart disease, cancer, chronic lower respiratory disease, Alzheimer's disease, diabetes and chronic liver disease/cirrhosis.
Fortunately, PFCD says Oklahoma could save 15,500 lives annually by improving chronic disease prevention and treatment. Family nurse practitioners in Oklahoma are prepared to play a vital role in this effort. They're equipped to deliver the full scope of primary care services, including health promotion and disease prevention, and work with patients of all ages.
Yet, like many states, Oklahoma needs more nurse practitioners. Nurse practitioner is one of the top 100 critical occupations in the state. These jobs have the highest demand and projected growth from 2020 to 2022.
Now is the time for aspiring primary care practitioners to advance their nursing education.
Read our blog to find out how to become a family nurse practitioner in Oklahoma.
Practice Environment
Trends in state regulation show that lawmakers are enabling nurse practitioners to perform more services. In Oklahoma, family nurse practitioners benefit from a dynamic scope of practice as well as solid earning potential.
Scope of Practice
The scope of practice for family nurse practitioners in Oklahoma is evolving. While it's still one of the most restrictive states in the country, Oklahoma is expanding the extent to which nurse practitioners can practice.
The American Association of Nurse Practitioners categorizes the state practice environments for nurse practitioners at three levels:
Full Practice: Permits nurse practitioners to practice to the full extent of their education and training.
Reduced Practice: Limits at least one element of practice and mandates career-long supervision or limits the setting of at least one aspect of practice.
Restricted Practice: Restricts at least one element of practice and mandates career-long supervision.
Oklahoma is one of 11 states with restricted practice environments. In these states, nurse practitioners require a collaborative agreement with another health care provider. They also can only obtain prescriptive authority under the direction of a supervising physician.
Fortunately, the practice environment for family nurse practitioners in Oklahoma is becoming less restrictive. In April 2021, the Oklahoma governor signed two major bills. One authorized advanced practice registered nurses (APRNs) to sign death certificates, and the other permitted them to admit and take care of home care patients.
The Association of Oklahoma Nurse Practitioners is also working to sponsor legislation that would grant nurse practitioners full practice authority, eliminating the requirement for career-long physician supervision.
Thanks to a growing scope of practice, family nurse practitioners in Oklahoma can make an even more significant impact on improving patient outcomes.
Salary Potential
Along with a growing scope of practice, family nurse practitioners in Oklahoma benefit from a practice environment with excellent earning potential.
Oklahoma is the 22nd highest-paying state for nurse practitioners. The average annual salary is $112,750, slightly higher than the national average of $112,159.
But many Oklahoma nurse practitioners earn more. Four of the seven regions of the state pay higher than average:
Southwest Oklahoma nonmetropolitan area: $122,210
Tulsa: $114,890
Southeast Oklahoma nonmetropolitan area: $113,760
Oklahoma City: $113,530
Northwest Oklahoma nonmetropolitan area: $105,910
Northeast Oklahoma nonmetropolitan area: $105,460
Lawton: $102,350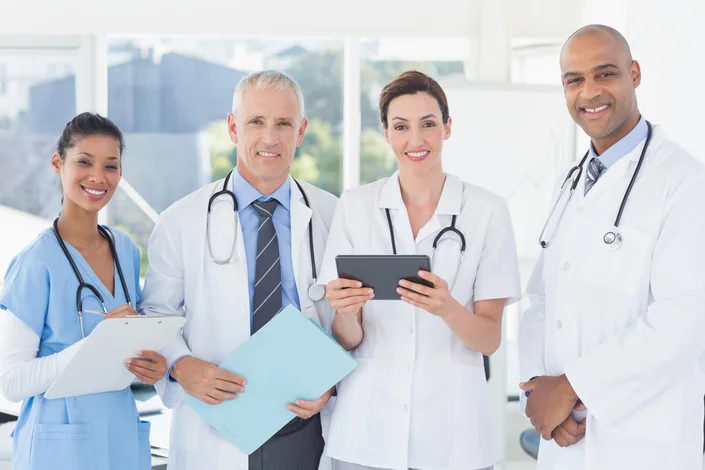 Lead Health Care as a Family Nurse Practitioner in Oklahoma
More telehealth use, increasing burden of chronic disease and expanding practice authority are just three examples of the ever-changing state of Oklahoma health care. To adapt and lead through change, family nurse practitioners in Oklahoma need advanced clinical expertise, critical thinking and clinical reasoning.
You'll achieve these outcomes and more through Texas Woman's University's online Master of Science in Nursing - Family Nurse Practitioner (MSN-FNP).
As a student, you'll prepare to become a holistic primary care provider. The program provides recognized academic excellence and a transformative student experience that emphasizes whole-person care and health care innovation.
The online MSN-FNP is CCNE-accredited and one of the top graduate nursing programs in the country. Ranked #1 in Texas and #9 nationwide by U.S. News and World Report for Best Online FNP Master's Programs, TWU's MSN-FNP program provides a high-quality education. Graduates have an average pass rate of 98% on their family nurse practitioner certification exams.