Top 3 Ways Telehealth is Impacting Health Care
Patients and providers are using telehealth more than ever before.
Since 2010, telehealth adoption in U.S. hospitals has more than doubled. According to the American Hospital Association, 3 out of 4 use it.
As more Americans experience telehealth, the benefits have become clear.
This blog post will explore the top three ways that telehealth is improving health care. You'll also learn how the online FNP program at Texas Woman's University develops innovative nurse leaders.
What Is Telehealth vs. Telemedicine?
The terms are similar, but telehealth and telemedicine refer to different health care services.
Here's how the American Academy of Family Physicians defines them:
Telehealth: "Electronic and telecommunications technologies and services used to provide care and services at-a-distance."
Telemedicine: "The practice of medicine using technology to deliver care at a distance. A physician in one location uses a telecommunications infrastructure to deliver care to a patient at a distant site."
Telehealth covers a broader scope of remote health care. Multiple providers can offer telehealth, including nurse practitioners.
How Is Telehealth Used?
Providers use telehealth to offer many of the same services performed at health care centers. For example, it can be used for:
Low-risk urgent care
Managing medications
Monitoring chronic conditions
Following up with patients after hospitalization
Providing health coaching and counseling
Different types of technology enable providers to deliver telehealth in many ways. The Centers for Disease Control & Prevention (CDC) names three telehealth modalities:
1. Synchronous Telehealth
Synchronous telehealth takes place via phone, video call or chat. It allows providers to interact with patients in real-time.
A virtual health care visit is one type of synchronous telehealth.
2. Asynchronous Telehealth
Asynchronous technologies enable interaction between providers and patients at different times.
One kind of asynchronous telehealth is a patient portal. It lets providers and patients collect, review and communicate about health information at various times.
3. Remote Patient Monitoring
These devices transmit patient clinical data remotely to health care providers. Examples are glucose meters and blood pressure monitors.
The transmission can occur in real-time or be delayed.
How Has COVID-19 Affected Telehealth?
During the coronavirus pandemic, health care leaders have promoted telehealth as a public health measure.
According to the CDC, telehealth provides patients with the necessary care.
At the same time, the CDC says it helps:
Reduce the transmission risk of COVID-19
Preserve personal protective equipment (PPE)
Minimize the patient demand on health care facilities
Health care systems responded to the call for telehealth services by implementing policies that made them easier to access. For example, in March 2020, the Centers for Medicare & Medicaid Services expanded the range available to beneficiaries.
As a result, telehealth adoption has ballooned amid the coronavirus pandemic. A CDC report revealed that:
Telehealth visits in the last week of March 2020 increased by 154% compared with the same period in 2019.
Visits during the first quarter of 2020 rose by 50% year-over-year. Most visits were unrelated to COVID-19.
Telehealth use also increased in nursing homes.
Older adults face a higher risk of life-threatening complications from COVID-19. Telehealth has helped limit their exposure to the virus while receiving health care.
What Are the Benefits of Telehealth?
The benefits of telehealth reach beyond the coronavirus pandemic. Evidence shows that telehealth improves health care by expanding access, reducing costs and enhancing patient outcomes.
How Does Telehealth Expand Health Care Access?
Telehealth gives patients better access to health care by improving convenience and continuity. It also makes specialty care more widely available and removes barriers to access.
Convenience
Telehealth is convenient because patients don't have to travel for appointments.
According to the American Journal of Managed Care, a typical patient spends two hours on a doctor visit. That includes:
37 minutes of travel
64 minutes at the facility
20 minutes with the doctor
Based on these figures, a virtual appointment can save over 100 minutes.
By skipping travel, patients can save time while getting care when and where they need it.
Continuity
In-person health care visits are sometimes difficult or not feasible. Telehealth ensures patients continue receiving care.
The CDC says remote health care helps preserve the link between patients and providers. Telehealth lets providers continue monitoring, evaluating and treating patients with non-urgent health care needs.
Continuity of care has been critical during the coronavirus pandemic. Many providers have replaced in-person appointments with telehealth visits to help prevent the spread of COVID-19.
Providers are meeting with 50 to 175 times more patients via telehealth. That's according to data collected by McKinsey & Company.
Specialty Care
By 2033, the Association of American Medical Colleges estimates a shortage of 33,700 to 86,700 specialty doctors.
That means more medical facilities and geographic areas will soon lack on-site specialty physicians.
Fortunately, telehealth might ease the burden. Providers and patients can use it to consult with specialized health care providers from a distance.
Therefore, patients will have greater access to specialty health care services.
Access Barriers
Thousands of Americans are unable to access health care.
Some circumstances can make it challenging to attend in-person appointments. Examples are limited mobility or transportation.
But the CDC asserts that telehealth increases the participation of medically and socially vulnerable patients. They can use telehealth to access health care when and how they're able.
It also helps patients overcome geographic barriers to health care.
Rural regions are susceptible to health care worker shortages. The federal government has designated 1,346 areas that lack sufficient primary care providers. More than three out of five are rural.
When health care providers aren't nearby, patients can use telehealth to obtain needed care.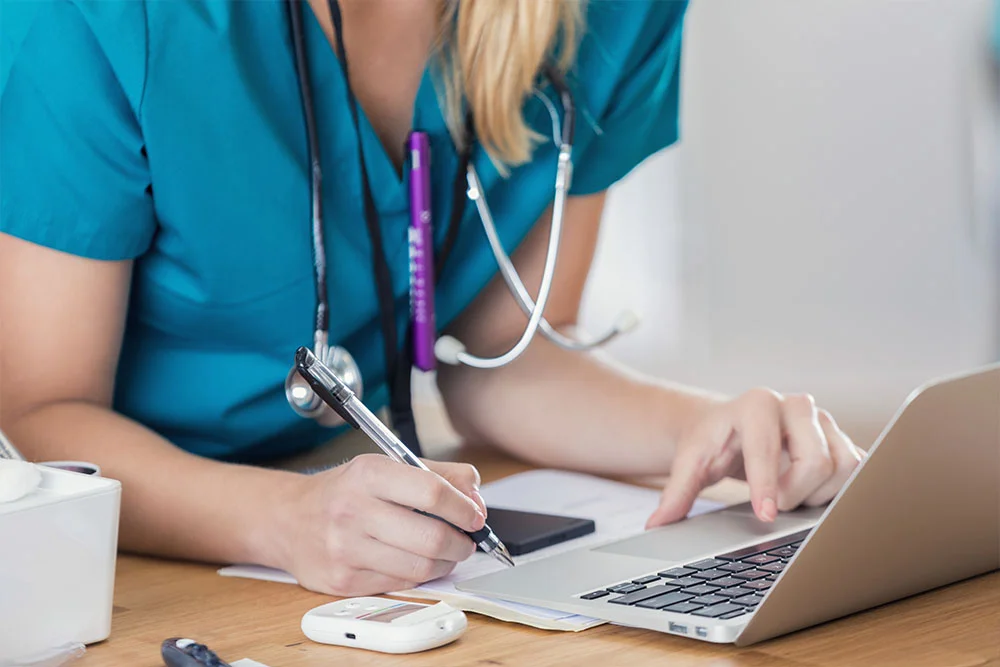 How Does Telehealth Reduce Health Care Costs?
Data show that telehealth reduces health care costs by decreasing trips to the emergency department and making hospital services available at home.
Emergency Department Visits
A study published in the American Journal of Emergency Medicine found that synchronous telehealth visits generated short-term hospital savings.
Telehealth prevented patients from seeking care in more expensive settings, like the emergency department. As a result, the hospitals achieved an average net savings of $70 per telehealth visit.
If more hospitals can use telehealth to reduce emergency department visits, then the potential cost reduction is huge.
Emergency departments receive 139 million visits annually. By using telehealth to reduce visits by 1%, hospitals could achieve an average annual savings of $9,730,000.
Telehealth also saves patients money on non-urgent health care needs.
According to a recent survey by ZocDoc and Kelton Global, 33% of respondents said they went to the emergency department for non-urgent care. Research by UnitedHealth Group suggests that two-thirds of emergency visits by privately insured patients are avoidable.
Needless emergency care is expensive. The cost of treating a primary care condition at a hospital emergency department is 12 times higher than at a physician office. It's 10 times higher than going to an urgent care center.
Patients can pay less for non-urgent health care by using telehealth instead of the emergency room.
Home Hospital Services
Telehealth also reduces health care costs by making hospital services accessible at home.
More health care systems are now offering "hospital at home" programs. They let ill but stable patients receive clinical treatment from home. The provider employs telehealth to monitor the patient's condition and hold virtual visits with them.
Data show these programs improve patient outcomes and generate savings.
Compared with inpatient care, the Hospital at Home program at Johns Hopkins Medicine in Baltimore, Md., saves 19% to 30%.
The program offered by Presbyterian Healthcare Services in Albuquerque, New Mexico, has produced similar results. One analysis showed that spending on patients was 19% lower than on comparable patients in the hospital.
How Does Telehealth Improve Health Care Outcomes?
The quality of telehealth care is as good as in-person care. That's per the American Telemedicine Association (ATA).
But for certain populations and health care specialties, telehealth can improve outcomes.
Intensive Care Patients
ICU patients benefit from telehealth. The ATA reports that those who receive telehealth services have superior outcomes and satisfaction.
Why does telehealth improve intensive care?
A study published in the American Journal of Critical Care explains one reason. Nearly 80% of nurses working in intensive care telemedicine units said telehealth gave them opportunities to provide better patient care.
The nurses described various benefits of tele-intensive care, including:
The ability to accomplish tasks more quickly
Increased productivity
Improved communication
Improved collaboration
Another study by the Agency for Healthcare Research and Quality (AHRQ) revealed that remote ICU consultations "likely" reduce mortality.
Emergency Care Patients
The AHRQ study also showed that telehealth might improve outcomes for emergency patients.
According to AHRQ's systematic review of studies published between 1996 and 2018:
Telehealth consultations for specialty care "likely" lessen patient time in the emergency department.
Heart attack patients "likely" experience lower mortality when they receive emergency telehealth services.
Telehealth consultations for emergency care reduce transfers, which may improve outcomes and reduce costs.
Patients with Chronic Conditions
Patients with chronic conditions may benefit from telehealth, too.
The U.S. Community Preventive Services Task Force conducted a review of telehealth interventions. It determined that telehealth improves the management of chronic diseases.
It can enhance:
Adherence to medication
Clinical outcomes, such as blood pressure control
Dietary outcomes, such as sodium intake reduction
The most effective telehealth components were text messaging, interactive content and web-based content and apps.
Now the committee has recommended that providers use telehealth to manage some common chronic conditions. These include cardiovascular disease, high blood pressure and diabetes.
What's the Future of Telehealth?
Telehealth has impacted health care by boosting access, lowering costs and improving outcomes. So, it makes sense that patient satisfaction with telehealth is increasing.
In a 2020 study, J.D. Power found overall customer satisfaction with telehealth services is 860 out of 1,000 points. That's one of the highest scores across all health care, insurance and financial services industry studies by J.D. Power.
But there are still barriers to adoption. Over half of the respondents to the J.D. Power survey said telehealth was difficult to use.
The most common barriers they encountered were:
Limited services
Confusing technology requirements
Lack of awareness of cost
Problems during visits, such as audio issues
Fixing these issues will position telehealth to flourish.
According to McKinsey & Company, U.S. telehealth companies had total annual revenues of $3 billion before the coronavirus pandemic. The firm projects that telehealth could virtualize up to $250 billion of current U.S. health care spending.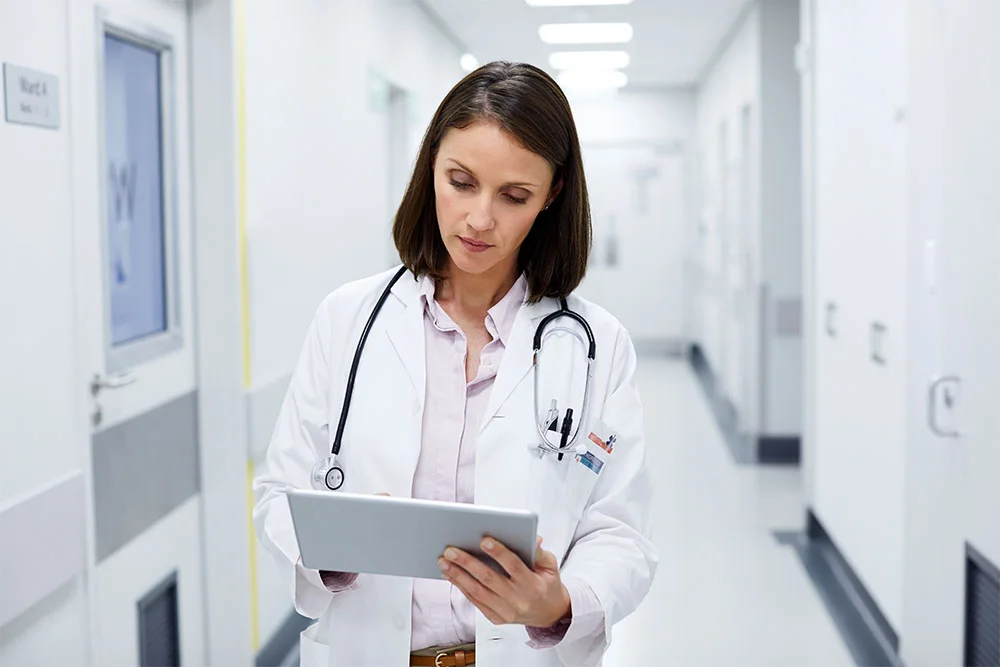 Acquire the Educational Foundation for Innovation
Rising telehealth adoption is just one instance of our ever-changing health care landscape. Health care needs providers who can adapt and lead through change.
Texas Woman's University will prepare you to do just that. As one of the nation's top-ranked graduate schools of nursing, Texas Woman's provides a transformational student experience.
Our online FNP program emphasizes patient wellbeing, professional behavior and clinical mastery. As a graduate, you'll be prepared to serve as a forward-thinking, holistic primary care provider.