How to Become an FNP in Oklahoma
Now is an excellent time to research how to become a nurse practitioner in Oklahoma.
The Sooner State named nurse practitioner among its top 100 critical occupations for 2020-2022. These jobs have the highest demand and projected growth.
This blog post will explain the benefits and process of becoming an Oklahoma nurse practitioner in family health. It'll also cover the highly ranked online Family Nurse Practitioner (FNP) program in Oklahoma from Texas Woman's University.
What's the Role of FNPs?
Before we cover how to become a nurse practitioner in Oklahoma, let's explore the role of FNPs.
FNPs provide health care services to patients of all ages, from infants to older adults.
Their goal is to help patients maintain lifelong health through:
Health promotion

Disease prevention

The treatment of acute and chronic illnesses
Your FNP specialty will determine your typical workday. Most work in primary care, urgent care or internal medicine.
On average, full-time FNPs meet with 18 patients per day. Their duties include:
Performing physical exams

Maintaining patient records

Ordering and performing diagnostic tests

Prescribing medications (where the law permits)

Developing treatment plans
What Are the Benefits of Becoming an FNP?
If you're exploring how to become a nurse practitioner in Oklahoma, you may already know that it's listed as one of the nation's best jobs.
U.S. News & World Report ranks nurse practitioner as the fifth-best occupation overall and in the field of Science, Technology, Engineering and Math (STEM). It's also the fourth-ranked health care job.
Approximately 2 out of 3 nurse practitioners are certified in family health. Why is FNP such a sought-after career?
Variety is one of the many benefits.
FNPs serve a diverse population. Every day, they help patients representing various ages, clinical needs and backgrounds.
That means they can practice almost anywhere – from clinics and hospitals to rural areas and cities.
Read more about the benefits of becoming an FNP.
What's the Practice Environment in Oklahoma?
Nurse practitioners work in all 50 states, but their scope of practice varies. Oklahoma is one of 12 states with a "restricted" practice environment.
In Oklahoma, this means that nurse practitioners must have a collaborative agreement with a doctor in order to write prescriptions. Physicians do not oversee nurse practitioner practice, but they are involved with nurse practitioner prescriptive authority.
The Association of Oklahoma of Nurse Practitioners (AONP) is trying to change that. In January 2020, it partnered with a state senator to introduce a bill that would expand practice authority.
The bill would apply to certified nurse practitioners who practiced for at least one year with supervised prescriptive authority. They would be eligible to apply to the Oklahoma Board of Nursing (BON) for the ability to prescribe medications without supervision.
As of December 2020, the bill is pending a second reading by the Senate Health and Human Services Committee.
The AONP is also advocating for the passage of a bill that would authorize advanced practice registered nurses (APRNs) to sign death certificates. It passed the Oklahoma House in March 2020 and now sits with the Oklahoma Senate.
Nurse practitioners in Oklahoma face practice limitations, but nursing leaders are actively trying to expand their independence.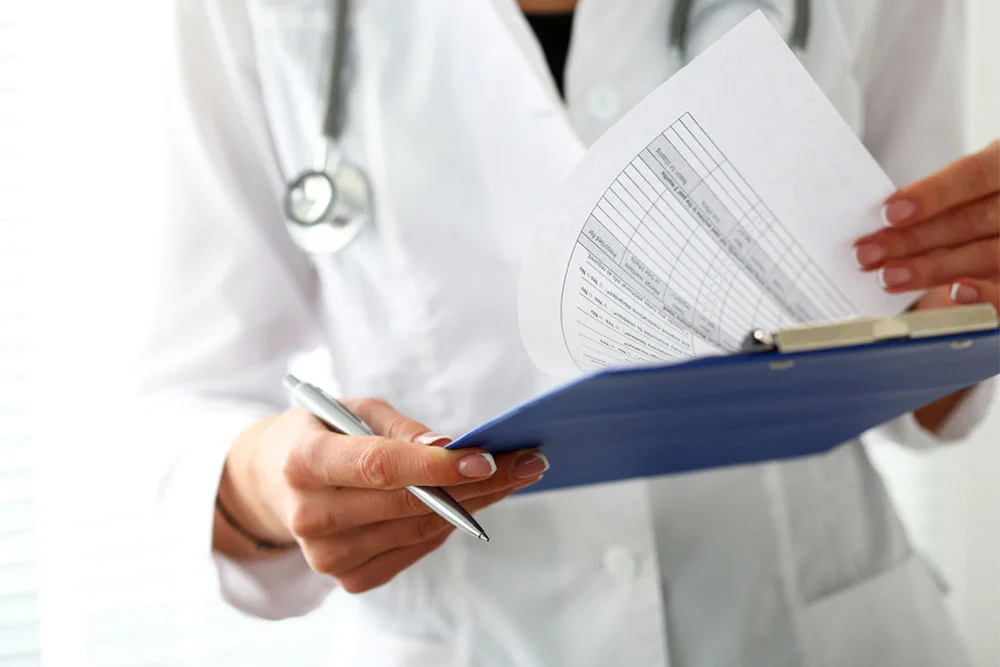 6 Steps for How to Become a Nurse Practitioner in Oklahoma
In 2020, approximately 3 out of 4 licensed Oklahoma APRNs were nurse practitioners. They followed the steps outlined by the BON for how to become a nurse practitioner in Oklahoma.
Currently, the process has six parts:
Become a registered nurse (RN) in Oklahoma
Complete a nurse practitioner education program
Obtain national nurse practitioner certification
Obtain an APRN license in Oklahoma
Apply for prescriptive authority
Seek FNP employment in the location you desire to work
The following sections provide details about each step.
1. Become an RN in Oklahoma
Getting an RN license is the first step in how to become a nurse practitioner in Oklahoma.
First-time applicants for Oklahoma nurse practitioner licensure must have a current or temporary Oklahoma RN license. Also acceptable is a current multi-state RN license, issued under the Nurse Licensure Compact, with Oklahoma privileges.
This blog will cover the requirements for obtaining a current Oklahoma RN license. Candidates who meet the following BON conditions become licensed RNs.
Citizenship
The Oklahoma BON issues RN licenses to U.S. citizens, nationals and legal permanent resident aliens. Qualified alien applicants are also eligible to apply.
Undergraduate Nursing Degree
To get licensed as an Oklahoma RN, you'll need to earn an undergraduate nursing degree from an education program approved by the BON.
Choosing the appropriate level of undergraduate nursing education is a vital part of how to become a nurse practitioner in Oklahoma.
You can become an Oklahoma RN with an associate degree or bachelor's degree. However, many graduate-level nurse practitioner programs require applicants to have a Bachelor of Science in Nursing (BSN).
Nursing leaders such as the American Association of Colleges of Nursing believe RNs should be prepared with a minimum of a BSN. Evidence shows that baccalaureate and higher nursing degrees are linked to better patient outcomes.
Compared with RN candidates with associates degrees, those with bachelor's degrees also have a higher pass rate on the national RN licensure exam.
If you haven't already, consider obtaining a BSN.
Application
You can apply for Oklahoma RN licensure with the BON online.
The BON suggests applicants should submit their applications two to four months before graduating from nursing school.
RN Licensure Exam
Once the Oklahoma BON approves your RN application, you'll be eligible for the national RN licensure exam. It's called the NCLEX-RN.
You can register for it on the Pearson VUE website.
Passing the NCLEX-RN takes dedication, but most candidates are successful. In 2020, approximately 88% of U.S.-educated candidates passed the test.
Background Check
The Oklahoma BON also requires candidates to undergo a fingerprint-based background check.
You'll need to make an appointment at an approved background check center to provide your fingerprints electronically. The center will submit the results directly to the BON.
2. Complete a Nurse Practitioner Education Program
The next step in how to become a nurse practitioner in Oklahoma is to complete a graduate-level nurse practitioner education program.
What Are the Degree Options?
Aspiring FNPs can apply for Oklahoma licensure with three types of advanced practice nursing degrees:
Master's degree
Doctorate
Post-master's certificate
The path you choose is a personal decision.
First, consider your educational background and long-term goals.
For example, a BSN-prepared nurse is qualified for a Master of Science in Nursing or a Doctor of Nursing Practice program. If you already have a master's degree, then pursue a post-master's certificate.
Also, evaluate your preference for online versus in-person instruction.
As of fall 2019, the U.S. was home to over 450 colleges and universities with FNP programs. Completing your education online will expand your options because you can earn your degree from anywhere.
Online programs also offer convenience and the ability to continue working.
What Are the Degree Requirements?
As you evaluate your options, make sure they meet the Oklahoma BON requirements for nurse practitioner educational preparation. Your degree should have the appropriate accreditations and curriculum.
Institution Accreditation
Nurse practitioner candidates in Oklahoma need to graduate from an accredited institution of higher education. Accreditation signals that an institution is equipped to provide quality education.
According to the Oklahoma BON, the college or university must be accredited by a body recognized by the:
U.S. Department of Education (USDE) or
Council for Higher Education Accreditation (CHEA).
For example, Texas Woman's University offers an online Master of Science in Nursing – Family Nurse Practitioner (MS–FNP). The university has accreditation from the Southern Association of Colleges and Schools (SACS). Both the USDE and CHEA recognize SACS.
Approximately 6,900 institutions are USSE-accredited. Over 8,000 institutions have CHEA accreditation.
Program Accreditation
The degree-granting program should also be accredited. Like accredited institutions, accredited programs have demonstrated they meet recognized standards of quality.
The Oklahoma BON requires FNP programs to have accreditation from the:
National League for Nursing Accrediting Commission (NLNAC) or
Commission on Collegiate Nursing Education (CCNE).
The online MS–FNP program at Texas Woman's has CCNE accreditation.
APRN Curriculum
Finally, the accredited program you choose must prepare you for one APRN role and at least one of six population focus areas.
To become an FNP in Oklahoma, choose a program that prepares certified nurse practitioners in family health.
The curriculum will help you develop theoretical and advanced clinical knowledge. It will also educate you to care for individuals and families across the lifespan.
As a graduate, you'll be equipped with the competencies of FNPs, such as:
Distinguishing between normal and abnormal changes
Identifying health and psychosocial risk factors of all ages
Assessing the impact of illnesses and injuries on the family as a whole
Planning and ordering palliative and end-of-life care
Individualizing care for individuals and families
3. Obtain National Nurse Practitioner Certification
By now, you'll have obtained an RN license and a graduate-level nurse practitioner degree. That means it's time to become a nationally certified nurse practitioner. This is the third step in how to become a nurse practitioner in Oklahoma.
Oklahoma nurse practitioner candidates must hold a current certification from an approved national certifying agency.
For FNPs, the Oklahoma BON recognizes national certifications from two agencies:
American Nurses Credentialing Center (ANCC)

American Academy of Nurse Practitioners Certification Board (AANPCB)
You can obtain a national Family Nurse Practitioner Certification by passing the exam offered by either. Once you obtain national nurse practitioner certification, you'll need to renew it every five years.
4. Get Oklahoma Nurse Practitioner Licensure
Nationally certified FNPs are eligible to seek licensure in Oklahoma. The process has two steps.
Once licensed, nurse practitioners in Oklahoma apply for recertification every two years concurrently with their RN license.
Application
You can apply for an Oklahoma nurse practitioner license online through the BON.
On the application, you'll provide information about your:
Citizenship
RN licensure
National nurse practitioner licensure
Nurse practitioner certification
Criminal charges, disciplinary action or issues with mental competency
Other requirements include a transcript from your nurse practitioner education program and an application fee.
On average, the Oklahoma BON takes three days to process applications for nurse practitioner licensure.
Background Check
The Oklahoma BON reviews each applicant's criminal history. To disclose yours, you'll need to provide your fingerprints.
Candidates who live in Oklahoma can provide theirs electronically. Just visit a BON-approved background check center.
Those residing outside of Oklahoma will receive fingerprint cards in the mail from the BON. Take the cards to a local law enforcement agency to obtain and process your fingerprints.
5. Apply for Prescriptive Authority
If you're like most APRNs in Oklahoma, you'll want to write prescriptions. Approximately 80% have prescriptive authority. That means they can prescribe or order drugs or medical supplies.
You can apply for prescriptive authority once you receive your Oklahoma nurse practitioner license.
To apply for initial recognition online, you'll need to meet the following BON requirements. Certified nurse practitioners should renew their prescriptive authority regularly according to BON requirements.
Licensure
You must have RN and nurse practitioner licenses in Oklahoma.
Educational Preparation
Another requirement is to hold a graduate-level degree or post-master's certificate in advanced practice nursing. The education program must have incorporated:
An academic course in pharmacotherapeutic management

Didactic and clinical preparation for prescribing
There's another educational requirement outside of your nurse practitioner program. You must have completed coursework in pharmacotherapeutic management for advanced practice nursing.
Two types of coursework count – continuing education (45 contact hours) and academic education (3 credit hours).
The coursework should have occurred within three years of your application for prescriptive authority. However, the BON waives this timeframe for applicants who:
Graduated from a nurse practitioner education program within three years of the application, and
Verify that their program prepared them to prescribe.
Physician Supervision
Remember that Oklahoma restricts the practice of nurse practitioners by requiring physician oversight of prescriptive authority. Applicants for prescriptive authority must document their supervision by an Oklahoma-licensed doctor.
Your supervising physician will "oversee and accept responsibility" for your ordering and transmitting of prescriptions and medical supplies.
The BON outlines the drugs that nurse practitioners can prescribe.
Registration
Before you can write prescriptions, you must register with the following agencies:
The agencies have separate registration processes and application fees.
Background Check
You'll undergo another fingerprint-based background check to apply for prescriptive authority. Complete it no more than 90 days before you plan to submit your application.
6. Find Employment
The last step in how to become a nurse practitioner in Oklahoma is to secure a job.
Online job boards are a valuable resource for finding work. Search the career centers offered by state and national nursing organizations, such as:
Fortunately, demand is high for nurse practitioners in Oklahoma. An August 2018 report by the Oklahoma Office of Workforce Development (OOWD) says the national shortage of nurses has hit the state hard.
Between 2019 and 2025, OOWD estimates that the employment of nurse practitioners will grow by 14.8%. That's the sixth-highest growth rate of all 100 critical occupations in the state.
Once you find employment, you'll likely earn a substantial salary.
Oklahoma is among the 15 highest-paying states for nurse practitioners:
The average annual salary is $113,200.
The top 25% earn an average of $128,600.
The top 10% make an average of $152,760.
Statewide, nurse practitioner ranks sixth for salary in the top 100 critical jobs. Nurse practitioners have a median hourly wage of $50.05.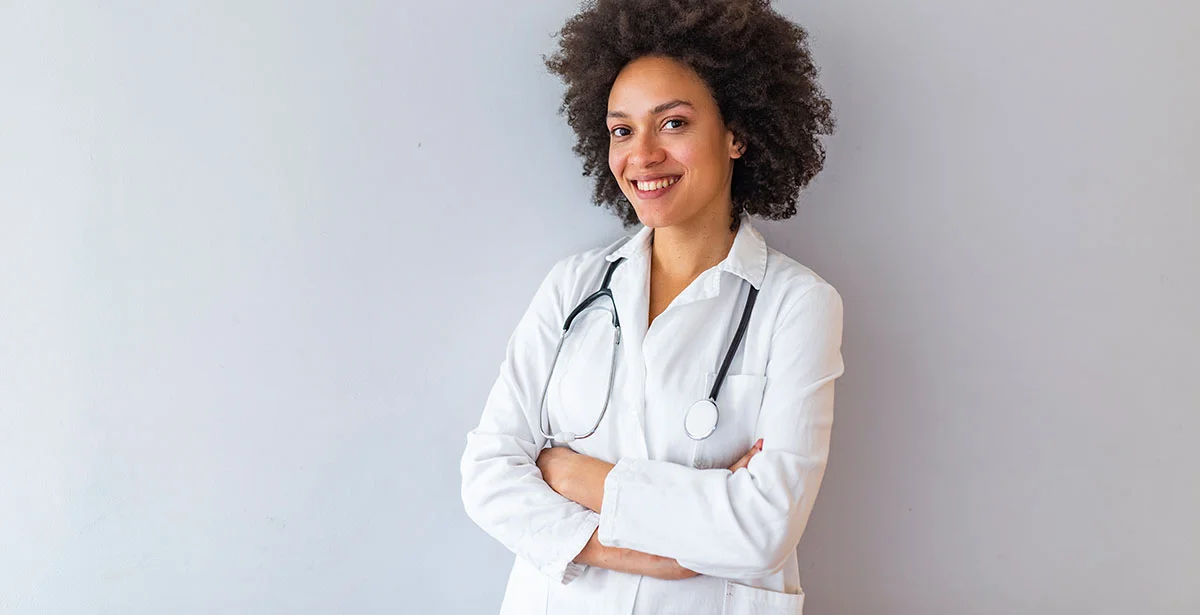 Learn More about How to Become a Nurse Practitioner in Oklahoma
Do you want to know more about how to become a nurse practitioner in Oklahoma?
Texas Woman's University offers one of the top graduate nursing programs in the country. Ranked #1 in Texas and #9 nationwide by U.S. News and World Report for Best Online FNP Master's Programs, you can expect high-quality education. Authorized for students who reside in Oklahoma, the online MSN–FNP program helps graduates become holistic primary care providers.
As a student, you'll develop advanced health care knowledge, research skills and clinical capabilities. You'll also gain a multifaceted perspective of wellness.