5 Recent Changes in Nursing Practice and Where the Profession Is Going
Join Texas Woman's University in honoring the Year of the Nurse by looking back at recent changes in nursing practice.
The nursing profession has evolved tremendously since the birth of Florence Nightingale two centuries ago. But how has it shifted in modern times?
This article will explore some of the most notable recent changes in nursing practice and what's next for the profession.
You'll also learn how a graduate nursing education, like Texas Woman's online MS-FNP, will prepare you to navigate and shape future change in nursing.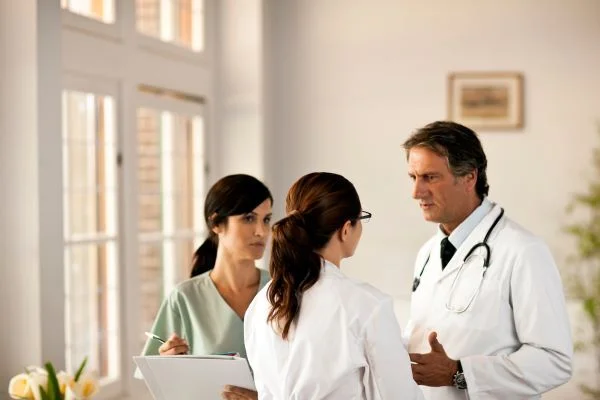 What Are Recent Changes in Nursing Practice?
Since 2010, nursing has undergone a unique period of transformation.
It was brought about by a partnership between the Robert Wood Johnson Foundation and the Institute of Medicine (IOM), now the National Academy of Medicine.
In 2010, the duo released a landmark report, The Future of Nursing: Leading Change, Advancing Health. It proposed a set of recommendations for improving the nursing profession through 2020.
The report sparked many of the recent changes in nursing practice. In this section, we'll examine some of the most important.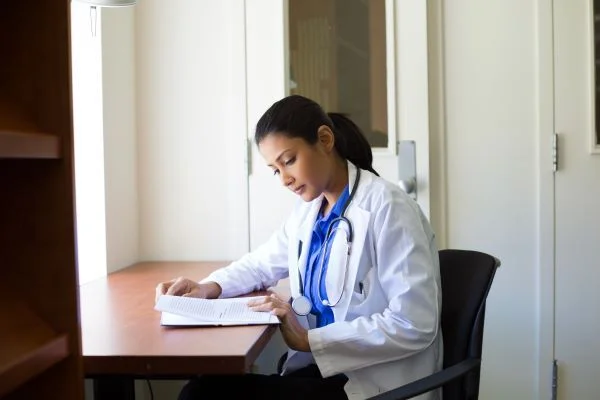 Recent Changes in Nursing Practice: Rising Education Levels
A highly educated workforce is one of the most celebrated recent changes in nursing practice.
More nurses than ever before hold baccalaureate and graduate degrees. As a result, they're better prepared to meet diverse patient needs and lead at the forefront of health care.
Baccalaureate Education
In its report, IOM advocated for increasing the proportion of nurses with bachelor's degrees to 80% by 2020.
According to the latest data, 57% of employed nurses held bachelor's degrees or higher as of 2018. That's an increase of 8% since 2010.
There's still room for improvement. To meet IOM's target of 80%, another 23% of employed nurses must earn the degree.
Higher levels of education are an excellent development for patients and the profession. Nurses with baccalaureate and graduate degrees are best equipped to handle the country's increasingly complex health care problems.
Doctoral Education
The nursing profession exceeded the IOM goal for doctoral education. The number of working nurses with a doctorate doubled well before IOM had intended.
In 2010, the country employed 10,022 doctorally prepared nurses. Just four years later, the number already had more than doubled. By 2018, the most recent reporting year, 33,646 employed nurses held a doctorate.
The IOM report certainly created momentum for recent changes in nursing practice education levels. But a call from the American Association of Colleges of Nursing (AACN) also sparked change.
In 2004, AACN members voted for the doctorate to replace the master's degree as the minimum level of preparation for advanced nursing practice.
In its position statement, AACN explained that the changing health care environment demanded the highest level of scientific knowledge.
Other factors also led to the AACN recommendation, including:
Shortages of nursing personnel
An expanding body of knowledge underlying nursing practice
Concerns about the quality of care and patient safety
Academic institutions responded to the call for more doctorally prepared nurses. Between 2006 and 2018, the number of Doctor of Nursing Practice programs increased from under 50 to almost 350.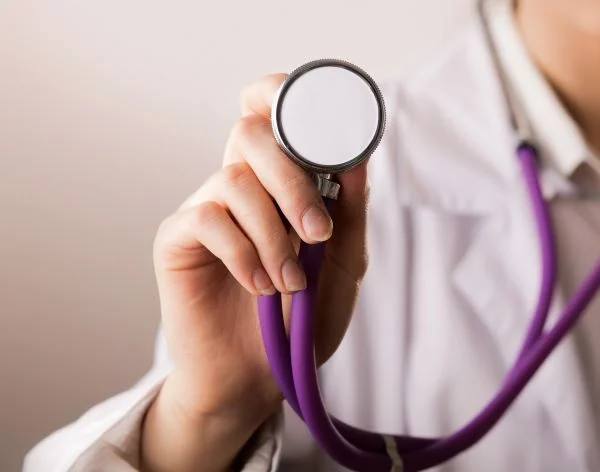 Recent Changes in Nursing Practice: Wider Scope of Practice
Thanks to recent changes in nursing practice laws, nurses have a growing scope of practice.
In 2010, IOM proposed that advanced practice registered nurses (APRNs) should practice to the full extent of their education and training. It called on key stakeholders, including state governments, to remove barriers to APRN practice.
Regulations on advanced practice nursing vary widely by state. Some require physician oversight, while others allow APRNs to practice as independent health care providers.
To unify practice law, IOM charged all states to align with the standards set forth by the National Council of State Boards of Nursing (NCSBN).
According to NCSBN, APRNs should practice independently and without physician oversight. They should be able to evaluate patients, order and interpret diagnostics, establish diagnoses, and prescribe and administer therapeutics, including medication.
Since the 2010 IOM report, many states have made progress.
Here are the highlights of the recent changes in nursing practice laws:
Nine states granted full practice authority to APRNs: Nevada, North Dakota, South Dakota, Nebraska, Minnesota, Vermont, Rhode Island, Connecticut and Maryland. Now, 22 states plus Washington, D.C. have unrestricted practice environments.
Six states achieved "substantial" improvement: Utah, Illinois, Kentucky, West Virginia, New York and Delaware.
Nine states made "incremental" improvement: Texas, Arkansas, Indiana, Michigan, Ohio, Alabama, Virginia, South Carolina and Florida.
In 2019 alone, 18 states reviewed legislation to expand the scope of APRN practice. Many proposals became law, improving access to APRN care for 37 million people.
The changes are promising, but more can be done. Twenty-eight states still limit at least one element of APRN practice.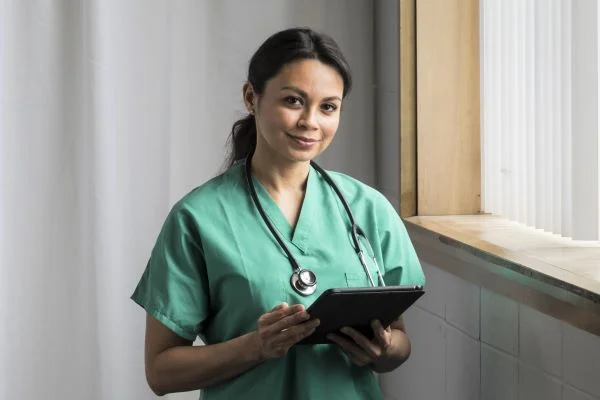 Recent Changes in Nursing Practice: Diversity
Recent changes in nursing practice also include greater diversity among professionals and students.
Diversity is essential to an effective health care system. A diverse workforce is better equipped to provide culturally competent care and address the growing shortage of nurses.
A decade ago, IOM called for academic institutions and employers to prioritize diversity. It set the goal of increasing the diversity of students, nursing faculty, nurse researchers and employed nurses.
The recent changes in nursing practice diversity described below are a bright spot in nursing. But AACN and other nursing leaders believe more work is needed to achieve adequate representation.
Race and Ethnicity
According to the latest National Sample Survey of Registered Nurses, the proportion of nonwhite registered nurses increased from 17% to 25% between 2008 and 2018. That's a growth rate of 50%.
But not every racial and ethnic group achieved more representation.
While the number of black and Hispanic nurses grew, there was a decline in Asian nurses. The number of nurses who identified as American Indian or having two or more races did not change.
RN Workforce by Race/Ethnicity
| Race/Ethnicity | % Change, 2008-2018 | Proportion of RN Workforce, 2018 |
| --- | --- | --- |
| White | -11.9% | 73.3% |
| Hispanic | 183.3% | 10.2% |
| Black | 44.4% | 7.8% |
| Asian | -10.3% | 5.2% |
| American Indian | 0% | 0.3% |
| Two or More Races | 0% | 1.7% |
Despite its overall progress, the nursing workforce does not yet reflect the population. Forty percent of Americans are nonwhite, but only about a quarter of nurses are nonwhite.
According to a report from AACN, the diversity of nursing students more closely resembles the national population.
During the 2018-19 school year, an average of 34% of enrolled students had nonwhite backgrounds. That was across all levels of nursing education, from baccalaureate to doctoral programs.
Diversity should continue to improve when these students matriculate into the workforce.
Gender
Recent changes in nursing practice include modest growth in gender diversity since 2010.
Approximately 7.1% of respondents were male in the 2008 National Sample Survey of Registered Nurses. A decade later, the proportion only increased to 9.6%.
Gender diversity is slightly better among nursing students. In 2018, pre-licensure RN program graduates were 86% female and 14% male.
Still, the gender make-up of both nursing segments does not follow the national trend of an almost 50-50 split between males and females.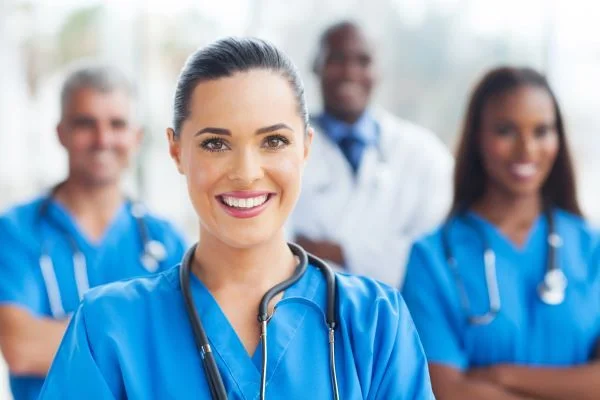 Recent Changes in Nursing Practice: Growing Leadership
Nurses have the potential to transform health care. Evidence shows that collaboration between nurses and other health providers leads to:
Improved teamwork and patient outcomes
Greater cost savings
Fewer medical errors
Increased job satisfaction and retention
Fortunately, the past decade prompted progress in nursing leadership, albeit slower than other recent changes in nursing practice.
In 2010, IOM made two recommendations for advancing leadership in nursing.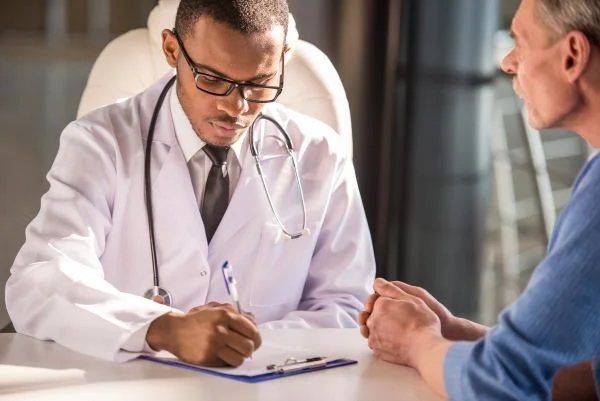 Leadership Recommendation #1
The first IOM recommendation was to create more opportunities for nurses to lead and expand collaborative improvement efforts. Examples are working with other health care providers to conduct research and to evaluate and improve practice environments and health systems.
One indicator of improvement is the growing prevalence of nursing coursework involving other health professionals.
Between 2011 and 2017, the total number of required interdisciplinary clinical courses at 10 large nursing schools increased from six to 17.
Leadership Recommendation #2
IOM also recommended that the profession better prepare nurses for leadership positions and create opportunities for nurses to fill them.
Historically, nurses have been underrepresented on the boards of institutions and hospitals. In 2011, just 2% of nurses sat on boards in community health systems, compared with almost 23% of physicians.
Progress has been made toward raising that percentage. In 2015, the Nurses on Boards Coalition (NOBC) was founded to boost the representation of nurses on industry boards. Its goal is to place 10,000 nurses on boards by 2020.
NOBC has not yet achieved this target, but it's getting closer.
As of January 2020, 7,100 nurses reported serving on a board to NOBC. That's an increase of almost 1,600 since December 2018.
Recent changes in nursing practice education levels may contribute to future gains. As more nurses earn terminal degrees, they will acquire the leadership and organizational knowledge to influence nursing and health care at the highest levels.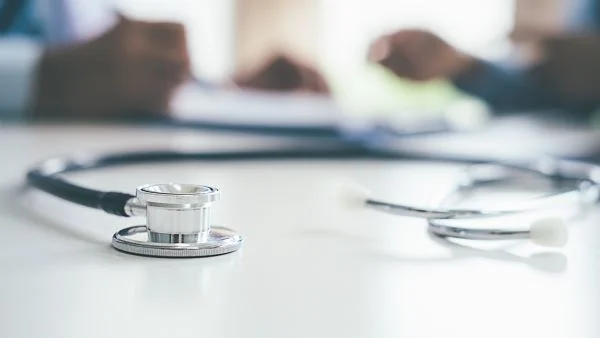 Recent Changes in Nursing Practice: Nurses as Primary Care Providers
To wrap up this overview of recent changes in nursing practice, let's investigate the expanding role of nurses in primary care.
According to the American Academy of Nurse Practitioners (AANP), nurse practitioners are a fast-growing segment of the primary care workforce:
Health care leaders believe the proportion of nurse practitioners will continue to grow.
The U.S. needs them. It's facing a severe shortage of primary care doctors. By 2032, the Association of American Medical Colleges expects the deficit to reach between 21,100 and 55,200.
FNPs are uniquely positioned to meet the nation's demand for primary care. With a mix of medical and nursing preparation, they can provide high-quality and holistic health care to patients of all ages.
Learn more about the effect of nurse practitioners on primary care.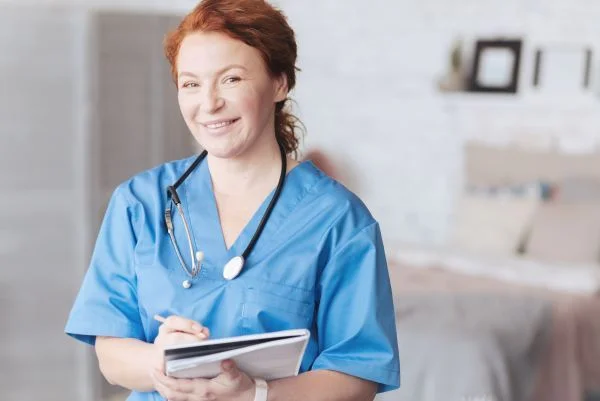 How Can the Profession Improve Upon Recent Changes in Nursing Practice?
With more education and diversity, the nursing workforce today is better prepared to meet patient needs. Nurses are also better qualified to serve as leaders, especially within primary care, and at an organizational and systems level.
Recent changes in nursing practice have maximized the ability of nurses to improve patient care and the profession.
Still, nursing leaders believe the profession can make more progress.
That's why the National Academy of Medicine is extending its vision for nursing. It has established a committee of experts to evaluate lessons learned over the past decade and assess how the profession can meet health care demands from 2020 to 2030.
The committee will consider several issues, including many related to recent changes in nursing practice. Its goal is to provide further guidance on how the profession of nursing can:
Help the nation create a culture of health
Reduce health disparities
Improve the health and well-being of the U.S. population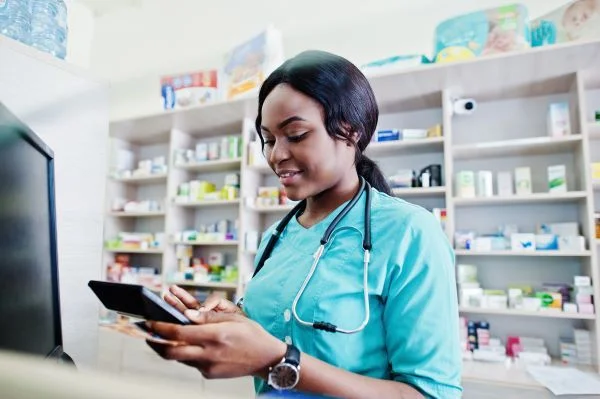 What's Next for the Nursing Profession?
Each decade, the nursing profession experiences extraordinary change. So what's next for nurses? The Future of Nursing 2020-2030 report by the National Academy of Medicine will shed some light when it's released.
In the meantime, recent changes in nursing practice have paved a bright path.
Here are five trends for the future of nursing.
1. Nursing Employment Growth
Recent changes in nursing practice have contributed to the demand for nurses. According to the U.S. Bureau of Labor Statistics (BLS), nurses have a bright career outlook.
Between 2018 and 2028, BLS expects:
According to BLS, the demand for nurses will be particularly high in medically underserved areas and outpatient centers.
2. Expansion of Retail Health Clinics
One of the recent changes in nursing practice is that more nurses are practicing in primary care. The expansion of retail health clinics will help sustain this trend.
Retail clinics are becoming an increasingly popular alternative to traditional health care settings. From 2019 to 2030, experts expect the global retail clinics market to grow by 18.3%.
Here in the U.S., CVS alone announced the opening of 1,500 primary care clinics by the end of 2021.
As retail clinics emerge, they'll need to hire licensed primary care providers.
AANP believes nurse practitioners can help retail clinics become a viable option for primary care. As advanced practice and licensed independent practitioners, nurse practitioners can provide high-quality primary care that many communities lack.
The increase in retail clinics also has benefits for nurses and the profession. According to the Robert Wood Johnson Foundation, retail clinics provide:
Convenient, community-based employment
Flexible working schedules
Career paths for nursing leadership
The promotion of nurse-led care
Increased visibility of nurses in the health care system
The promotion of nurses as leaders in the health care business
3. Emphasis on Preventative Care
The U.S. health care system is putting a greater focus on preventative care as a way to improve health and cut costs.
By 2025, experts estimate the global preventive health care market will reach $240 billion, a growth rate of 9.5%.
This is good news for the U.S., where 6 in 10 Americans have at least one chronic disease.
An added emphasis on preventative care will add to the demand for nurses, especially nurse practitioners.
Nurse practitioners specialize in not only diagnosing and treating illnesses but in disease prevention and health promotion. Evidence shows they provide high-quality care that leads to positive patient outcomes.
For example, nurse practitioner patients have higher patient satisfaction and fewer potentially preventable hospitalizations than patients of physicians.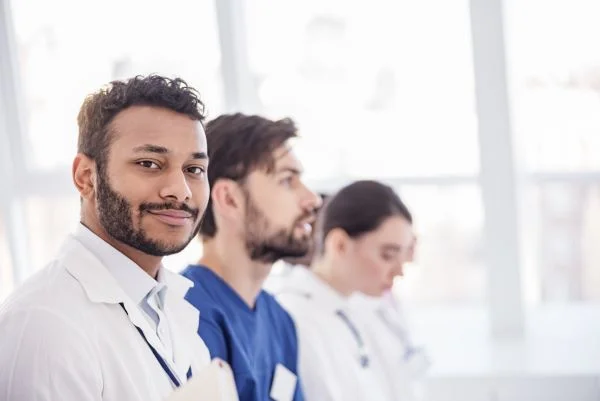 4. Greater Well-Being
According to a 2017 survey, 9 in 10 nurses are satisfied with their careers. Yet 6 in 10 have felt burned out.
Improvement in the well-being of nurses is absent from recent changes in nursing practice. But a discussion is ramping up around the mental and physical health of nurses.
Nursing leaders are calling for employers to investigate and alleviate the causes of burnout. Examples are long shifts and health systems that do not prioritize self-care.
Other employers are adopting new strategies for helping nurses feel supported in the workplace. In one study, a hospital significantly improved nurse well-being by giving recognition awards and offering workplace assistance services.
In the years to come, self-care will become a higher priority in the nursing profession.
5. Focus on a Holistic Understanding of Care
The health care industry is emphasizing a holistic understanding of care—including the many factors that can affect patient well-being.
In a recent American Hospital Association survey, 77% of hospitals said staff screened patients for social needs like housing and food. Some hospitals have developed programs to assist patients, such as nurses connecting them with community resources.
The coordination of care across disciplines and stakeholders is an essential area of nursing expertise. With a new emphasis on the well-being of the whole person, health care systems will increasingly look to nurses as champions of patient-centered care.
In turn, more nursing programs may add coursework about the social determinants of health.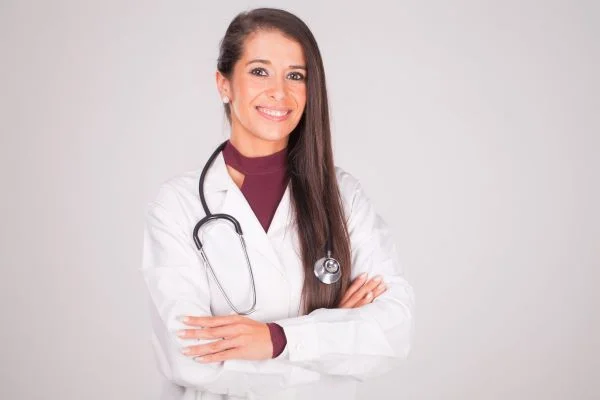 How Can I Position Myself for Success in Nursing?
Texas Woman's online MS – FNP will prepare you to navigate recent changes in nursing practice and lead future innovation.
As one of the nation's top graduate nursing programs, it will provide you with the educational foundation to fulfill the significant demand for FNPs.
You'll develop advanced health care knowledge, research skills and clinical capabilities while gaining a multifaceted perspective when it comes to the wellness of patients, their families and communities.
Learn more about Texas Woman's online FNP program.