Student FAQ: What Can I Expect in TWU's Online FNP Program?
As a working nurse, you may find it difficult to focus on your needs. The nature of your work is physically and emotionally challenging, not to mention time-consuming. A positive educational experience is important for student success, but it's essential for working nurses pursuing an online FNP program. Choosing a program with an ideal student experience will ensure you have the support and resources needed to advance your career while you continue working.
At Texas Woman's University, we understand the role that student experience plays in quality nursing education. That's one reason why our online FNP program is among the best nationwide.
In today's article, we will highlight how Texas Woman's online Master of Science in Nursing - Family Nurse Practitioner program is designed to enhance the student experience and accommodate busy working nurses like you.
Q: How can I earn an MSN-FNP while working full-time?
Students in Texas Woman's online MSN-FNP program enjoy a unique student experience compared to their peers in on-campus programs. Our online program is specially designed for working nurses. You'll get help finding clinical sites, receive 1:1 academic support and grow your expertise in immersive learning environments.
Clinical Placement
Most online FNP programs require students to arrange their clinical placements. Texas Woman's takes a different approach. Our program has built-in placement services. The placement team will handle all of your preceptor and clinical site logistics for every rotation.
Instead of worrying about planning, potential mix-ups and miscommunications, you can focus on your studies and gaining competence as a primary care nurse practitioner.
Academic Support
You shouldn't feel alone while earning your degree. That's why our online MSN-FNP program provides nurses with 1:1 support from their first interaction with Texas Woman's University. You'll be guided through every step of your journey-from admissions to your interactions with your student success coach, faculty and staff.
Our dedicated admissions team will help you put your best foot forward as you navigate the application process. You'll receive answers to your questions, timely information and support. After enrolling into the online FNP program, your student success coach will guide you from your first day of classes until graduation, helping you stay organized and strive for work-life balance.
Immersive Learning
Texas Woman's online MSN-FNP program immerses students in relevant, real-world learning environments. You'll develop advanced clinical skills through innovative course content delivered through our virtual learning platform. It's user-friendly and flexible, allowing you to log in any time, anywhere. We use interactive technology to promote student learning and engagement.
The online courses occur in tandem with clinical rotations in your local area. The program also includes an onsite experience at Texas Woman's campus in Denton, Texas.
Q: What professional benefits does Texas Woman's online FNP program offer?
Completing an FNP-focused postgraduate program is an essential step to becoming a family nurse practitioner (FNP).
Texas Woman's online MSN-FNP program will provide you with the educational foundation to fulfill the growing demand for FNPs. Our student experience combines recognized academic excellence with attentive faculty and staff to fully prepare you for FNP certification.
FNPs are among the most highly sought-after health care providers and enjoy a variety of professional advantages. Together, they can lead to high job satisfaction. That is why U.S. News & World Report has ranked nurse practitioner as #2 in Best Health Care Jobs and #3 in Best STEM Jobs.
Autonomy
Becoming an FNP will let you make a broader impact in nursing, whether you're an RN looking to become an APRN or an APRN looking to expand your scope. FNPs are equipped to provide comprehensive primary care autonomously and in collaboration with other health care professionals.
Positive Job Outlook
The nation's growing aging population and primary care demand are creating ample job opportunities for FNPs. Between 2019 and 2029, the U.S. Bureau of Labor Statistics expects the employment of nurse practitioners to grow by 52%.
Flexibility
FNPs have tremendous work flexibility and opportunity because they're qualified to treat patients of all ages. FNPs can work in various health care settings, open an independent practice or obtain specialized roles or additional certifications.
High Earning Potential
Many FNPs in the U.S. earn six figures. The median total annual income is $115,000, which is higher than the $110,000 median salary for all NPs.
Q: How reputable is Texas Woman's online FNP program?
Online FNP programs are rigorous. That's why it is important to understand whether the student experience will help you achieve your career goals.
Texas Woman's online MSN-FNP program is considered one of the best in the country. It's accredited by the Commission on Collegiate Nursing Education (CCNE) and is ranked as one of the nation's top graduate nursing programs.  
The program is ideal for working nurses motivated to become primary care practitioners with a more direct role in patient care. In 2021, 90% of our program graduates passed the FNP certification exam on their first attempt.
Q: Why should I consider Texas Woman's online FNP program?
Do you want to go beyond treating illness to understanding the range of factors that impact health? Students in Texas Woman's online MSN-FNP program develop as holistic primary care providers.
Our unique student experience emphasizes all-encompassing patient care. It will help you grow a holistic understanding of care that considers the influence of internal and external factors on patient wellbeing—from age and family dynamics to socioeconomic status and race/ethnicity. As a graduate, you'll be prepared to deliver quality health care that supports the entire patient experience.
Q: What if I need help during the admissions process?
You'll experience Texas Woman's commitment to the ideal student experience before you even enroll in our online MSN-FNP program. From the moment you inquire, you'll have the information and guidance you need to be successful.
Your journey with Texas Woman's will begin with a personalized phone interview with an admissions advisor. Simply complete the form to request information about the online MSN-FNP program and access our comprehensive program eBrochure. Once your information is submitted, an admissions advisor will be in touch. Your admissions advisor will help you determine if the program is a good fit, answer your questions and assist you with the application process. They will also be an access point of contact until your classes start.
Q: What's a student success coach?
Once you're enrolled in Texas Woman's online MSN-FNP program, you'll meet your dedicated student success coach.
Think of your student success coach as a virtual campus liaison. They will serve as your dedicated support system throughout the program.
Your student success coach will help you:
Navigate the virtual learning platform.
Overcome any time management issues.
Clarify program policies and procedures.
Resolve financial aid or billing problems.
Register for courses.
"Success is seeing my students achieve their personal and professional goals. I love to get to know my students and speak with them on a regular basis. I am so excited to assist nurses on their journey of lifelong learning and career development." - Molly Risseeuw, Student Success Coach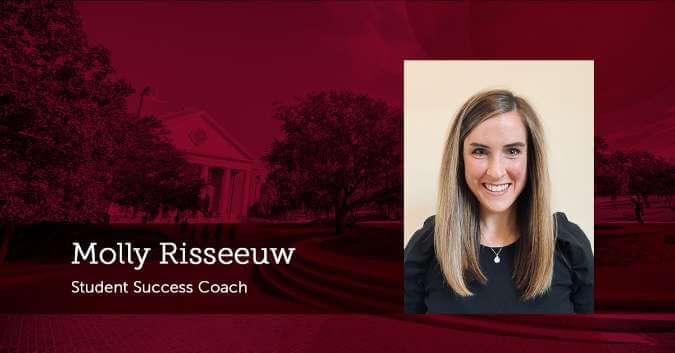 Q: How will Texas Woman's University help me find clinical sites?
Clinical experiences are both exciting and challenging. They're your opportunity to apply what you've learned in class to the real world so that you can confidently pursue a career providing primary care.
At Texas Woman's, we provide personalized clinical placements to make rotations more enjoyable and productive. We have strong relationships with health care providers and professional organizations nationwide.
Our clinical placement coordinators will help you identify sites and preceptors for all three direct patient care experiences in the online MSN-FNP program, totaling 780 clinical hours.
Clinical Placement Process
Here's how clinical placement works in Texas Woman's online MSN-FNP program:
Intake: You'll complete a placement intake form shortly after enrollment. It will capture your competencies, experience and placement preferences.
Placement: Your placement coordinator will find clinical sites that accommodate your background and the program requirements. They will also make sure the sites are as close to you as possible.
Clearance: While your placement coordinator is securing sites and preceptors, you'll complete the clinical clearance requirements. These include a drug screening, a background check and recommended vaccinations.
Scheduling: Once you receive your site information, your only responsibility will be to contact the site and arrange your clinic hours.
Q: What kind of relationship do online FNP program students have with their professors?
Teaching quality and faculty accessibility are a crucial part of the student experience in any online FNP program. Texas Woman's students quickly discover that our caring, expert faculty and staff are committed to helping them thrive.
Your professors will connect with you as an individual. They will take a direct interest in your education, interacting with you regularly through video meetings, email and online discussion boards. The faculty will also mentor and support you during your clinical rotations.
You can also count on support from your faculty advisor. They will guide you on your degree plan, answer your questions about the program structure and provide academic advising.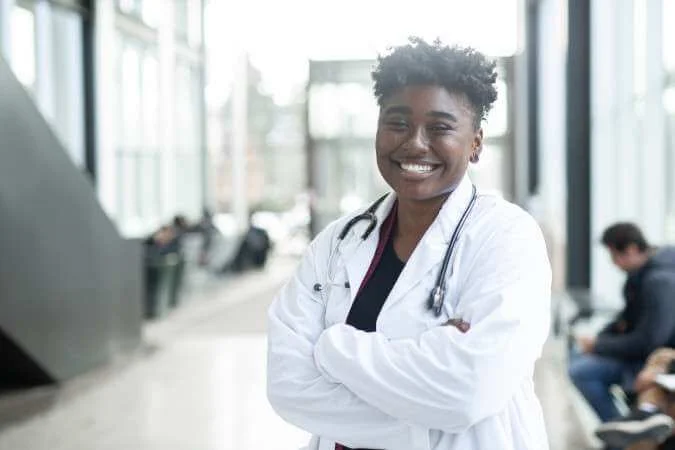 Texas Woman's University: A student experience like no other
Furthering your expertise as a family nurse practitioner at Texas Woman's University is a transformative experience. Our online FNP program is fully supportive, immersive and innovative, preparing you for a rewarding career while helping you maintain your work-life balance.
Start your FNP journey and provide the best patient care to individuals, families and communities.