What's the Difference Between Nurse Practitioner vs. Doctor
Are you curious about the biggest differences in nurse practitioner vs. doctor careers?
You're not alone. BSN-prepared nurses often explore both paths when they're seeking a more direct role in patient care.
At Texas Woman's University, students in the online Family Nurse Practitioner (FNP) program have decided the NP role fits their personal and professional goals. But which direction is right for you?
Read on for a comprehensive side-by-side comparison of nurse practitioner vs. doctor careers.
Get Your Free FNP Program Guide
Nurse Practitioner vs. Doctor: Education & Certification
Nurse Practitioner
NPs are advanced practice registered nurses. That means they've completed post-graduate education in nursing. RNs can start their NP careers by obtaining master's, post-master's or doctoral degrees.
Here's the most common path to becoming an NP:
Earn a bachelor's degree in nursing from an accredited nursing school.
Today, there are nearly 1,000 baccalaureate nursing programs in the U.S.
Obtain a state RN license.
The Board of Nursing in each state grants RN licenses. As part of the application process, candidates must pass the National Council Licensure Examination.
Complete a master's in nursing program.
Many BSN-prepared nurses will complete a master's degree program in NP practice. RNs who already have a master's can train for an NP career by completing a post-master's certificate program in NP practice.
Obtain NP certification.
Graduates will become a qualified NP after passing a national certification exam. These tests are offered by the American Academy of Nurse Practitioners (AANP) and American Nurses Credentialing Center (ANCC).
Aspiring NPs have many options for completing a post-graduate education. In the U.S., there are roughly 400 colleges and universities with NP programs.
Texas Woman's University is one of the top graduate nursing schools in the nation. It offers an accredited online program for FNPs, one of the most in-demand NP specialties:
98% of Texas Woman's University's graduates pass the FNP licensure exam on their first attempt.
Doctor
When it comes to nurse practitioner vs. doctor education, the path to becoming a doctor has a few more steps. Unlike NPs, who can obtain master's, post-master's or doctoral NP degrees, all doctors must earn a doctorate.
These are the steps to becoming a doctor:
Obtain a bachelor's degree from an accredited institution.
Most individuals who apply to medical school major in biology. Engineering, humanities and other sciences are also common majors.
Earn a Doctor of Medicine (MD) or a Doctor of Osteopathic Medicine (DO) by completing medical school.
Complete a residency program.
Residency training allows candidates to develop in-depth clinical skills in their chosen medical specialty.
Pass the U.S. Medical Licensing Examination.
Candidates take this three-part exam throughout medical school and early residency.
Undertake a fellowship.
This optional step enables doctors to study a subspecialty area.
Obtain a state medical license.
Licensing requirements can vary by state. Candidates must apply in every state where they plan to practice.
Get board certified.
Some doctors take the optional step of acquiring national board certification in their specialty areas, which can demonstrate advanced proficiency.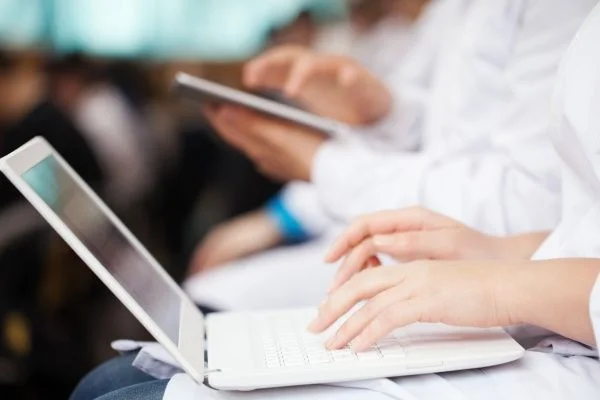 Nurse Practitioner vs. Doctor: Education Length
Nurse Practitioner
Becoming an NP takes six to eight years of higher education. However, many RNs begin their NP training after working as a nurse for several years.
Here's the breakdown:
Bachelor's Degree Program: 4 years
Post-Graduate Degree Program in NP Practice: 2-4 years
At Texas Woman's University, students can earn a post-graduate NP degree in less than three years.
Unlike medical school, NP education programs embed all clinical experiences into the curriculum. Therefore, graduates can begin practicing as soon as they obtain certification.
Students in Texas Woman's University's online FNP programs complete approximately 600 hours of clinical work.
The clinical experiences include specialty and preceptorship courses, plus one on-campus residency. As graduates, they're prepared to deliver primary health care services to culturally diverse families across the lifespan.
Every FNP student at Texas Woman's University receives clinical placement support.
Dedicated placement coordinators help secure a convenient site and guide students throughout the whole experience.
Doctor
The process for becoming a doctor can take seven to 15 years, up to twice as long as NP training:
Bachelor's Degree Program: 4 years
Medical School: 4 years
Residency: 3-7 years
Optional Fellowship: 1-3 years
A BSN-prepared candidate at Texas Woman's University can become an FNP within seven years. On the other hand, training to become a family medicine doctor takes a minimum of 11 years.
The educational path for doctors is longer because it includes more clinical practice. Doctors complete clinical hours in medical school, residency and fellowship.
After completing all education and training, newly licensed doctors have collected at least 15,000 clinical hours.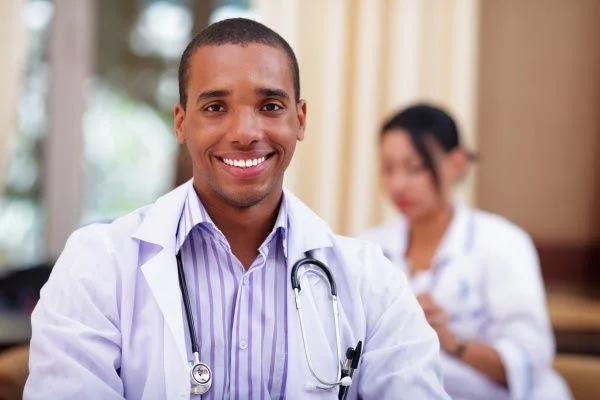 Nurse Practitioner vs. Doctor: Education Investment
Nurse Practitioner
NP education programs can be more affordable than those for doctors.
The cost of an online master's in a nursing program ranges from $35,000 to $60,000. Just one year of medical school costs approximately the same.
Texas Woman's University's online FNP programs are well-regarded and highly ranked while being one of the more affordable options. CollegeFactual.com ranks the TWU College of Nursing among the top 20 best values in the country.
NP students may be eligible to receive tuition reimbursement from their employers. Numerous scholarships and grants are also available.
Doctor
The difference in cost for a nurse practitioner vs. doctor education is stark. The total cost of medical school can exceed $250,000, up to seven times the cost of an NP education.
As of October 2019, first-year medical students at a private university pay an average of about $61,000 for tuition and fees. The cost for a public university varies from $38,000 to $62,000 for resident and nonresident tuition, respectively.
Medical school students can also access a variety of scholarships, grants and stipends to help with tuition.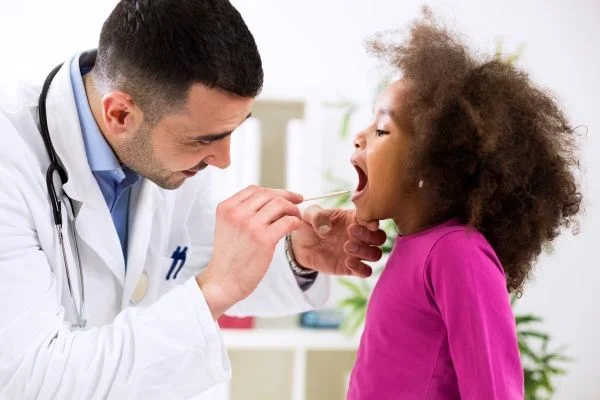 Nurse Practitioner vs. Doctor: Specialty Areas
Nurse Practitioner
Aspiring NPs have many specialty areas from which to choose, plus over a dozen sub-specialties, including:
Acute Care
Adult Health
Family Health
Gerontology Health
Neonatal Health
Oncology
Pediatric/Child Health
Psychiatric/Mental Health
Women's Health
Nearly nine out of 10 NPs are prepared in a primary care focus such as adult, family or pediatric health. Family health is one of the most in-demand primary care specialties because the country has a shortage of primary care doctors. FNPs are trained as independent primary care providers to be well-positioned to fill the gap.
Doctor
Doctors can focus on more than 120 specialties and subspecialties, many more than NPs. Several areas overlap with NP practice, including family medicine, pediatrics and women's health.
Certain specialties are exclusive to doctor practice, such surgery, nuclear medicine and medical genetics.
Like NPs, most doctors specialize in primary care. In 2017, the areas of internal medicine, family medicine/general practice and pediatrics had the largest numbers of active physicians.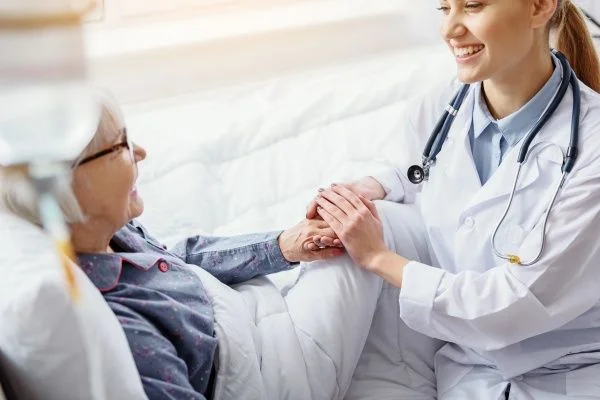 Nurse Practitioner vs. Doctor: Practice Settings
Nurse Practitioner
NPs have great flexibility when it comes to work environment. They can practice in clinics, hospitals, emergency rooms, urgent care sites, private physician or NP practices, nursing homes, schools, colleges and public health departments.
Among FNPs, the most common practice setting is hospital outpatient clinics.
All 50 states and Washington, D.C. permit NP practice, but each state has its own rules and regulations. There are three categories of regulation which determine the scope of NP practice:
Full Practice – 23 States and Washington, D.C.
NPs can practice to the full extent of their training, including in private practice. The National Academy of Medicine and the National Council of State Boards of Nursing recommend this model.
Reduced Practice – 16 States
Regulations either require NPs to provide patient care under a career-long collaborative agreement with another health provider or limit at least one element of NP practice.
Restricted Practice – 12 States
NPs must have career-long supervision, delegation or team management by another health provider to offer patient care.
Many professional organizations, like AANP, are working to remove barriers to NP practice across the country. By allowing NPs to practice to the full extent of their training, AANP believes the country can provide more accessible and affordable health care that leads to better patient outcomes.
Doctor
There aren't significant differences between nurse practitioner vs. doctor practice settings. Doctors have equal flexibility and can work in all of the same places as NPs.
The four most common practice settings for doctors are:
Individual practice
Group practice
Hospital or health care system
Academic institution
Among family medicine doctors, 48% treat patients in a hospital setting.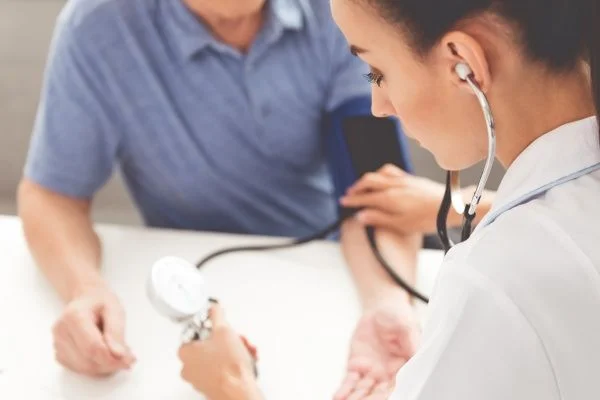 Nurse Practitioner vs. Doctor: Duties
Nurse Practitioner
Generally, the duties of NPs are related to health promotion, disease prevention, and health education and counseling. They practice independently and in collaboration with other health care workers.
Depending on their specialty, NPs render a variety of primary, acute and specialty care services.
FNPs, for example, offer family-focused services to patients of all ages. A typical day as an FNP might include:
Maintaining patient records
Performing physical exams
Ordering and performing diagnostic tests
Prescribing medications
Developing treatment plans
Treating acute and chronic illnesses, conditions and injuries that fall under primary care
NPs are busy regardless of their specialization. Most report seeing at least three patients per hour, but that number may increase because more patients continue to seek care from NPs.
Doctor
Doctors' tasks also vary based on their specialty.
When it comes to family medicine, nurse practitioner vs. doctor duties overlap. Family medicine doctors are focused on health maintenance, disease prevention and the continuity of care for patients of all ages. They can offer the same services as FNPs.
But family medicine doctors also are trained in:
Labor and delivery
Emergency medicine
Surgery and procedures
Pediatrics
Hospital medicine (including intensive care, inpatient, and outpatient)
Geriatrics
Another difference between nurse practitioners vs. doctors who work in family medicine is many doctors work outside of patient care.
In a given week, a doctor may teach, conduct research, participate in policy work and complete administrative duties.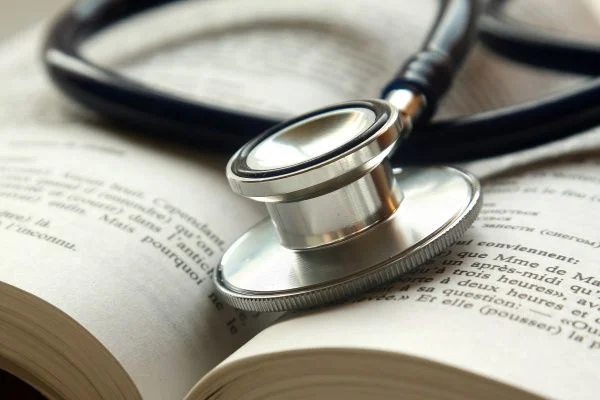 Nurse Practitioner vs. Doctor: Continuing Education
Nurse Practitioner
NPs continue to train throughout their careers, undergoing periodic peer review, clinical outcome evaluations and adhering to a code of ethics.
In addition, NPs must regularly renew their state RN licenses and national certifications. This process ensures that NPs demonstrate continued competency in their specialties.
The timeline and requirements for RN licensure renewal vary by state.
NP certification renewal takes place every five years, and the requirements depend on the credentialing body:
Complete 75 continuing education hours in the certification specialty and at least one other category, such as professional service or preceptor hours. Twenty-five hours must be in pharmacotherapeutics.
Maintain an active state RN license.
Complete at least 1,000 hours of clinical practice as an NP.
Complete at least 100 contact hours of advanced continuing education, of which 25 credits must be advanced practice pharmacology.
Hold a current state RN license.
NPs certified by AANP can also renew their certification by re-taking the national certification exam.
Doctor
Doctors must also renew their license to show continued proficiency. The timeline and requirements vary by state. Renewal cycles range from one to four years, and only some states require continuing education.
Regular renewal is required for board certification, too. The process depends on the board.
The American Board of Family Medicine, for example, has a three-stage renewal process.
Doctors participate in a self-assessment, continuing education and performance improvement activities every three years, and take an exam every 10 years.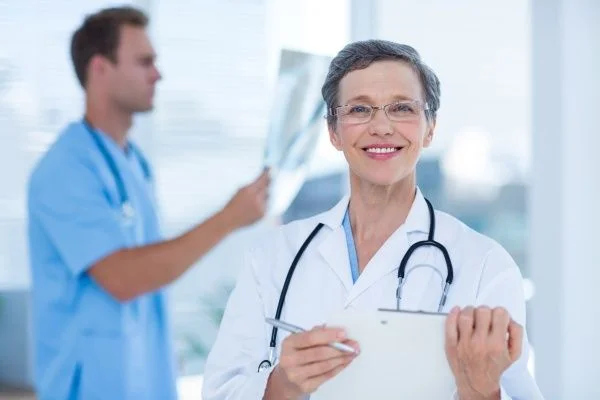 Nurse Practitioner vs. Doctor: Salary
Nurse Practitioner
According to the BLS, NPs can make a substantial living.
The average annual salary for NPs is $110,030, and the top 75% earn an average of $125,440.
The highest-paying industries for NPs include:
Outpatient Care Centers: $116,550 average annual salary
Specialty Hospitals: $114,880
General Medical and Surgical Hospitals: $113,900
Offices of Other Health Practitioners: $111,520
Offices of Physicians: $107,530
Generally, NPs earn more on the East and West Coasts. The top five paying states are:
California: $133,780 average annual salary
Alaska: $122,880
Massachusetts: $122,740
New Jersey: $122,100
New York: $120,970
In addition to industry and location, NP salary depends on years of experience. According to PayScale.com, salary potential steadily increases based on how long an NP has worked in the field.
Doctor
While NPs can earn an impressive wage, doctors make one of the highest salaries of all U.S. occupations. BLS reports the average annual salary of a family/general practitioner is $211,780.
The highest-paying industries for family/general practitioners include:
Residential Intellectual and Developmental Disability, Mental Health, and Substance Abuse Facilities: $249,180 average annual salary
Outpatient Care Centers: $219,460
Other Ambulatory Health Care Services: $218,370
Offices of Physicians: $214,820
General Medical and Surgical Hospitals: $206,440
Family/general practice doctors earn the highest salaries in Midwestern and East Coast states. The top five paying states are:
New Hampshire: $264,470 average annual salary
Wisconsin: $249,110
Iowa: $246,670
Nebraska: $237,320
South Carolina: $235,790
Unlike NP salary, doctor salary potential doesn't continually rise with years of experience. Earnings can stay relatively flat at the early and mid-career levels.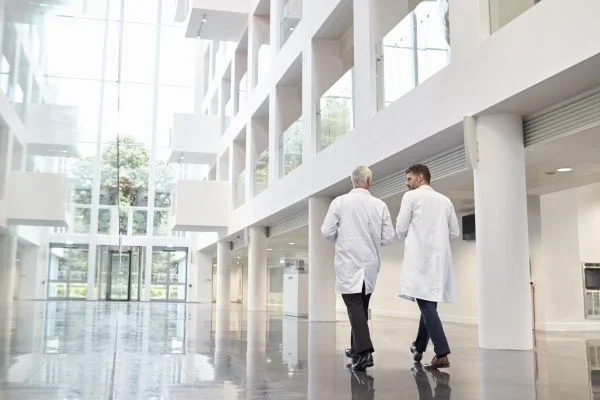 Nurse Practitioner vs. Doctor: Career Outlook
Nurse Practitioner
It's a great time to become an NP. Between 2018 and 2028 the U.S. is expected to add 53,300 NP jobs, a growth rate of 28%.
Why is the demand for NPs increasing? According to BLS, the shortage of primary care doctors has created a need for primary care providers, like NPs.
At the same time, NPs are needed in health care settings that are adopting a team-based model of care. Hospitals, clinics and physician offices are examples. Demand will also be high in urban and rural areas, which are often medically underserved.
Doctor
Employment growth for doctors is one-quarter that of NPs.
The country is projected to add 55,400 jobs between 2018 and 2028, a growth rate of 7%. Employment of family and general practitioners will increase by 10%.
The BLS has reported a few reasons why demand will be lower for doctors.
First, the demand for doctor care is linked to health care reimbursement policies. If changes to health coverage lead to higher costs, patients may decide to forgo doctor services.
Another reason is that health care settings may begin hiring more NPs, rather than doctors, to reduce costs.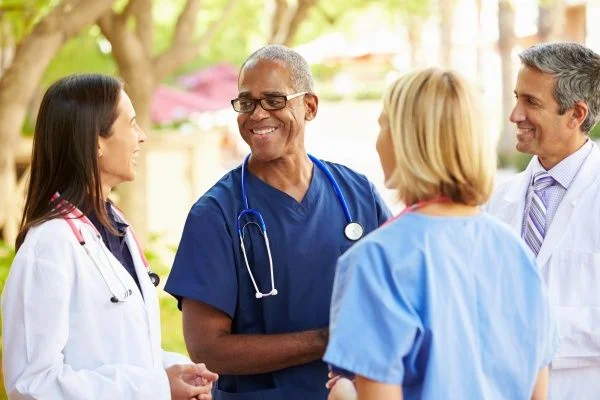 Nurse Practitioner vs. Doctor: Job Satisfaction
Job satisfaction varies between nurse practitioner vs. doctor careers.
NP outranks doctor on three U.S. News & World Report best job lists while doctor tops NP on just one. Both occupations received high marks for the salary and job market and lower satisfaction ratings for stress level and work/life balance.
| U.S. News & World Report List | Nurse Practitioner | Doctor |
| --- | --- | --- |
| Best Jobs | No. 5 | No. 7 |
| Best Health Care Jobs | No. 4 | No. 5 |
| Best STEM Jobs | No. 5 | Unranked |
| Best Paying Jobs | Unranked | No. 7 |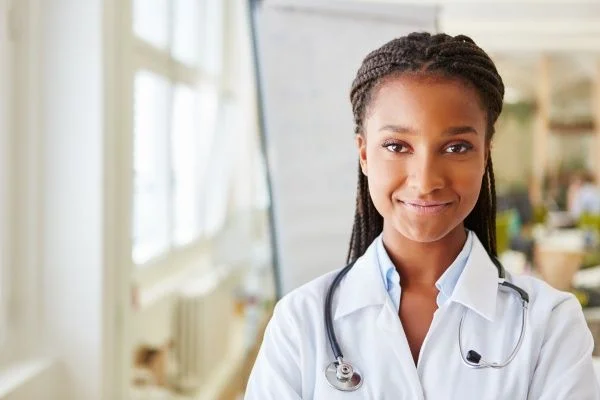 Take the Next Step in Your Health Care Career
Now that you're familiar with the fundamentals of nurse practitioner vs. doctor careers, which one fits your goals?
With a specialization in family health, both roles will allow you to provide primary care services to patients of all ages. You'll also enjoy varied work settings, high job satisfaction and the potential to earn a salary over six figures.
But the process of becoming an NP is faster and more affordable. Plus, the job outlook for NPs is exceptionally bright.
If you're a BSN-prepared nurse who's looking to become a holistic primary care provider, Texas Woman's University can help you take the next step.
View the comprehensive program guide by completing a form.
Get Your Free FNP Program Guide