How to Promote Teamwork in Nursing and Healthcare
Today's increasingly complex health care landscape requires coordination of moving parts.
From a patient's intake to evaluation to treatment and follow-up, any breakdown in the system affects patient outcome. To deliver quality patient care and maintain a positive work environment, teamwork in nursing is essential.
The American Association of Nurse Practitioners (AANP) affirms the idea of team-based care. An AANP position statement identifies the key elements of teamwork as communication, coordination and cooperative efforts. An effective team is centered around the patient with shared goals for measurable outcomes.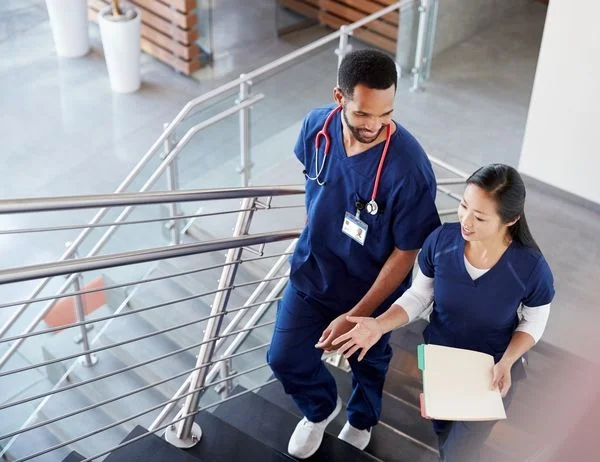 What Does Teamwork in Nursing Look Like?
In routine care, a team may be as simple as a medical clerk, a registered nurse (RN) and a primary care provider.
Specialists may be involved, including therapists, pharmacists and dietitians, in complex care situations. For critical issues, teams may include varying levels of nurses, doctors of different specialties, technicians, social workers and clergy.
Each team member contributes to the patient's experience. There are many positive outcomes, including higher workplace satisfaction and improved patient care, when members work in sync with each other.
Fostering collaboration among team members requires leadership. Since family nurse practitioners (FNPs) are trained to evaluate situations from multiple perspectives, they are uniquely positioned to promote teamwork in nursing as they work alongside RNs and multidisciplinary teams.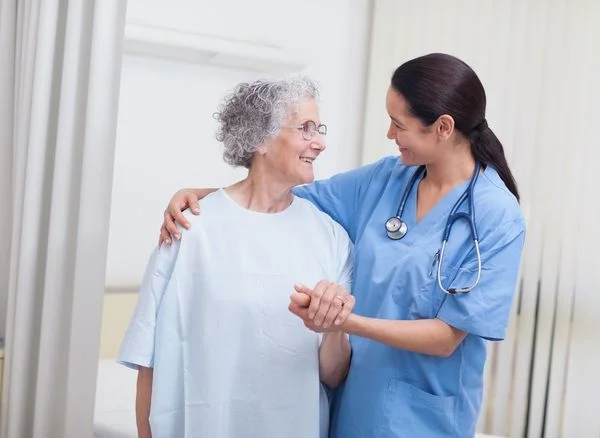 How Does Teamwork in Nursing Impact the Patient?
Knowing how to promote teamwork in nursing is essential to improving patient outcomes.
Nurses are the front line of health care and touch every aspect of the patient's journey. Health care teams are more impactful when the nursing front is unified.
In an article published by the National Institutes of Health (NIH), the authors emphasized the critical nature of teamwork in today's context. Their research concluded, "The ambition of delivering quality patient care is subject to high performance through patient-focused teams."
Teamwork in nursing emphasizes shared goals that guide the team in an integrated way. This cooperation uses each team member's unique skills and strengths.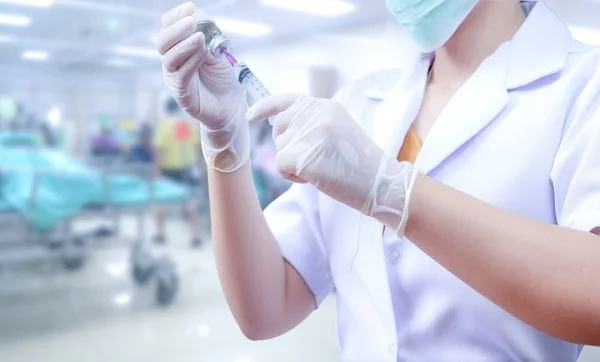 Safety
The American Hospital Association identifies teamwork as a primary factor in maintaining safety for patients. This principle also is important in other health care settings, including outpatient care centers, physicians' offices and medical clinics.
A report published by the National Institutes of Health identifies failure in communication as a leading factor in preventable patient harm.
Researchers estimate there are potentially more than 250,000 preventable deaths each year in the U.S. health care system. This number includes diagnostic and surgical errors. Transitions in care, between shifts or care areas, are particularly high risk.
Miscommunication during transition can lead to medication errors, delays in treatment and inappropriate therapies. According to the NIH study, miscommunication in care transitions has been associated with approximately 28% of surgical adverse events.
There is improved communication when health care professionals work collaboratively. Teams reduce the risk of error, including those that occur during medical records and treatment orders.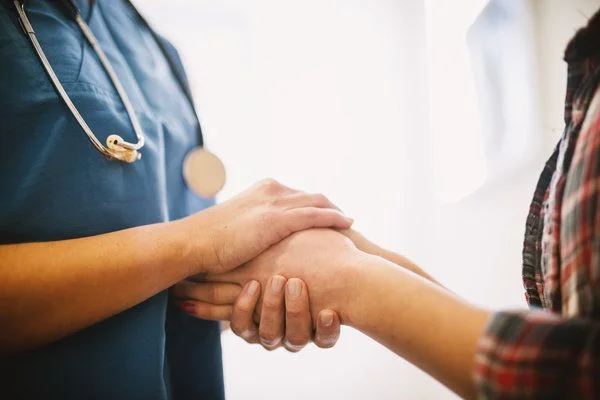 Holistic Care
Teams promote general wellness by supporting the entire patient experience. Since many physical conditions also include emotional and mental contributors, treating the whole person results in better outcomes.
FNPs are trained to provide holistic care. An important factor of this care is effective teamwork in nursing. The FNP addresses the body, mind and spirit, and functions as a connecting point for different caregivers.
In team-based care, the FNP may serve in a variety of roles, including advocate, educator and manager. Other nurses and specialists on the team will provide specific aspects of the patient's care, so it is important that all team members communicate well.
For example, an RN may monitor a patient, record information or order diagnostic tests. Accurate information from these steps are critical for the FNP in diagnosis and treatment. The RN and FNP work collaboratively to ask questions about the patient's lifestyle or other health factors and provide health education.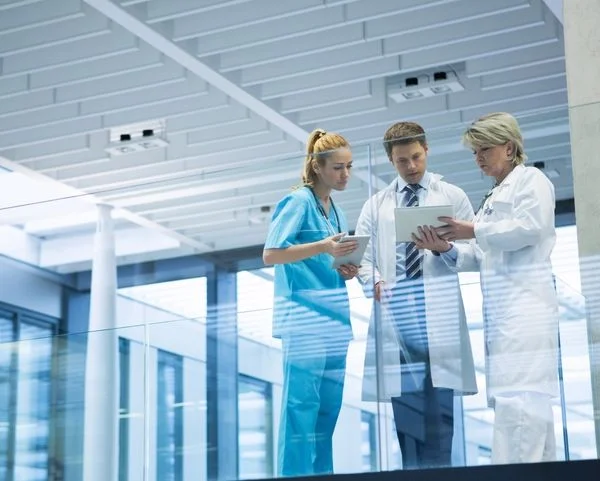 Coordinated Care
Multi-faceted teamwork is especially important for patients with injuries, co-occurring conditions (comorbidities) or intensive care needs. A primary care provider, such as an FNP, can promote interprofessional teamwork.
Injury
A patient with complications, such as a broken limb, may experience multiple touchpoints in healing. A primary care provider may refer the patient to an orthopedic specialist. A physical therapist or occupational therapist may provide extended care.
Nurses support the continuity of the process at each step. The RN and FNP will work together to evaluate the patient and coordinate care with other specialists. For example, a technician may perform an x-ray in coordination with an RN who reports results to the FNP.
Co-occurring Conditions
Many chronic conditions or diseases frequently coincide with other chronic conditions. For example, heart disease and arthritis commonly occur together. Diabetes is often co-occurring with heart disease or kidney disease.
Comorbidity even extends to the relationship between mental and physical health. A study published by the Robert Wood Johnson Foundation found that "comorbidity between medical and mental conditions is the rule rather than the exception."
Teamwork is critical in prescription management for comorbidity since medication for one issue may adversely affect other conditions. Collaboration in therapy and special services is likely to improve patient outcomes.
An FNP can be a leader who keeps the team coordinated. RNs keep careful records of vital signs and symptoms, which are essential for the FNP in evaluation. As a primary care provider, the FNP communicates with specialists for diagnosis and treatment, to assure that co-occurring conditions are considered.
Intensive Care
Treatment will involve numerous specialists when a patient experiences trauma or acute illness requiring intensive care. An ICU patient recovering from a stroke, for example, may need the care of a neurologist, a cardiologist and multiple therapists. Teamwork in nursing will strengthen the care at each step.
Intensive care settings rely on teams of nurses working together. RNs provide around-the-clock bedside care. They may supervise or be assisted by LPNs as they monitor vital signs and symptoms and respond to patient needs. An FNP can assess information collected by the nursing team and can prescribe medication or order treatment.
The FNP also can serve as the team leader coordinating work of other nurses and specialists. An FNP who regularly cares for the patient can contribute background knowledge and context to help other team members.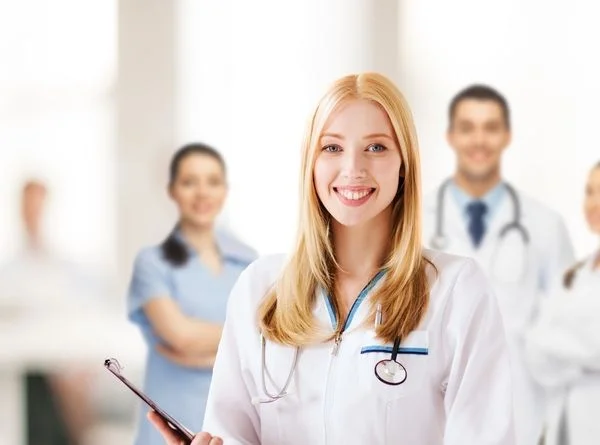 How FNPs Promote Teamwork in Nursing
Advanced practice registered nurses, including FNPs, are increasingly recognized for providing quality care for patients. FNPs are ideally situated for team leadership as the central link in a patient's care.
As holistic caregivers, FNPs are particularly adept at promoting teamwork in nursing. Trained to evaluate how one aspect of health affects another, they fit together the specialized pieces of a patient's care. Recognizing the valuable contribution of each team member, FNPs build trust and respect within the team.
In describing the advanced practice registered nurse, a category that includes FNPs, the Bureau of Labor Statistics (BLS) identifies important qualities including communication skills, critical-thinking skills, detail orientation and leadership skills.
These characteristics of FNPs are also vital components of team leadership. FNPs understand how to promote teamwork in nursing by exercising these carefully developed skills and personal qualities to:
Facilitate communication
Handle conflict among team members
Expand a team to include other areas of expertise
Clarify roles and responsibilities
Encourage other team members
The National Center for Biotechnology Information (NCBI) book Patient Safety and Quality dedicates a chapter to professional communication and team collaboration. The authors attest that effective teams "are characterized by trust, respect, and collaboration."
A chart in the book identifies components of successful teamwork including:
Open communication
Clear direction
Clear and known roles and tasks for team members
Respectful atmosphere
Shared responsibility for team success
Clear specifications regarding authority and accountability
Mechanism to evaluate outcomes and adjust accordingly
Teamwork in nursing empowers everyone on the team to take responsibility for specific aspects of the patient's care. Clear communication keeps all health care team members working toward the same goal.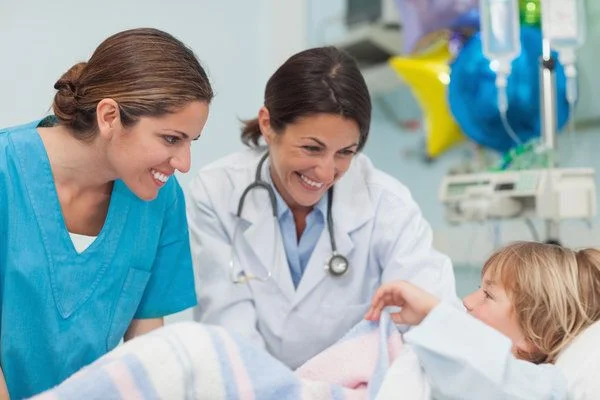 How Will You Promote Teamwork in Nursing?
As a family nurse practitioner, you can be a leader in promoting dynamic collaboration that improves patient care.
At Texas Woman's University, the Master of Science in Nursing – FNP online program is recognized as one of the top nursing programs in the country. Coursework and clinical experiences build professional, interpersonal and leadership skills needed for teamwork in nursing.
Learn more about Texas Woman's online FNP program.