AGPCNP vs FNP: What's the Difference?
Nurse practitioners (NPs) can choose from multiple specializations, including adult geriatric primary care (AGPCNP) certification and family nurse practitioner (FNP). Both paths offer bright outlooks. But if you're debating about AGPCNP vs. FNP careers, this blog will shed light on common considerations.
While either AGPCNP or FNP certification will prepare you for a career in primary care, most NPs choose the FNP route. As of 2018, approximately 67% of NPs were certified as FNPs. Just 7% held a primary care AGPCNP certification (Source).
Why have nearly 7 in 10 NPs become FNPs?
Continue reading to learn why FNP certification is one of the most marketable NP specializations. We'll also examine other differences between AGPCNP vs. FNP careers and discuss how to become an FNP with the help of Texas Woman's online FNP programs.
AGPCNP vs. FNP Marketability: What's the Difference?
Compared to AGPCNPs, FNPs are more marketable because they serve a diverse population. With the ability to treat patients across the lifespan, FNPs are versatile. They also can step in to fill the need for provider roles in primary care, as well as those in other health care settings.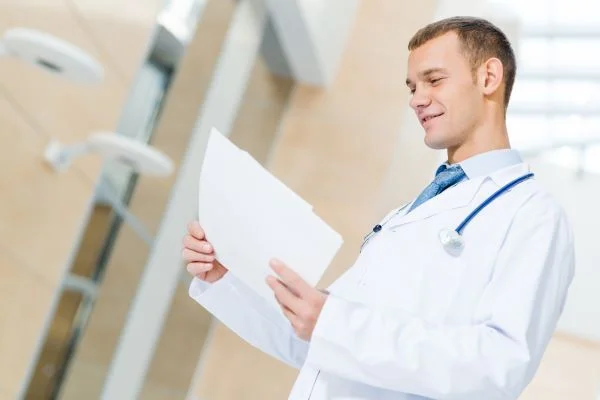 FNPs care for patients of all ages.
The main difference between the AGPCNP vs. FNP role is the population served.
To become an NP, you must complete a graduate-level education in one of six population focuses (Source):
Lifespan/Family
Adult-Gerontology
Pediatrics
Neonatal
Women's health/Gender-related
Psych/Mental health
On a typical day as an FNP, you might see a mix of children, adolescents and elderly patients.
Because FNPs care for people of all ages, they often form long-term relationships with their patients. It's common for them to see patients throughout their lives and to serve entire families.
AGPCNPs are only trained to treat adults. Their patient population consists of individuals ages 13 and older.
Children make up a sizable portion of the U.S. population. According to the U.S. Census Bureau, the percentage of children ages 0 to 11 was almost 15% in 2018 (Source). That's approximately one in seven Americans.
Generally, the AGPCNP role appeals to aspiring NPs who don't have a clinical interest in pediatrics. Yet the ability to treat patients of all ages will offer you more job opportunities. This is why the FNP role is more marketable.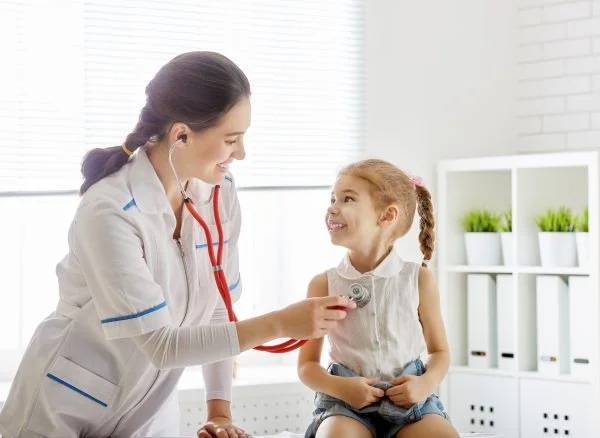 FNPs are in demand to address the need for primary care.
As an NP student, you'll specialize in a population as well as an area of clinical focus.
Approximately 38% of FNPs specialize in primary care (Source).
It's important to choose a clinical focus that interests you, but you should also consider its employability.
All NPs who specialize in primary care have promising job prospects. The U.S. desperately needs primary care providers.
The country's population of aging adults is multiplying. By 2032, the number of people over age 65 will increase by 48%. As a result, the U.S. will have a projected shortage of 21,100 to 55,200 primary care doctors (Source).
With a focus on primary care, AGPCNPs and FNPs are positioned to help fill the gap. They can carry out many of the same duties as primary care doctors.
The outlook for FNPs is particularly bright. Since they can treat anyone regardless of age, FNPs are equipped to provide primary care services to the largest number of people.
In rural and medically underserved areas, there's an exceptional need for primary care across the lifespan. Eighty million Americans – almost one in four – live in a region that lacks primary care providers (Source).
The country needs more than 14,500 primary care practitioners to meet the demand in these areas alone (Source). Fortunately, FNPs are capable of filling open positions.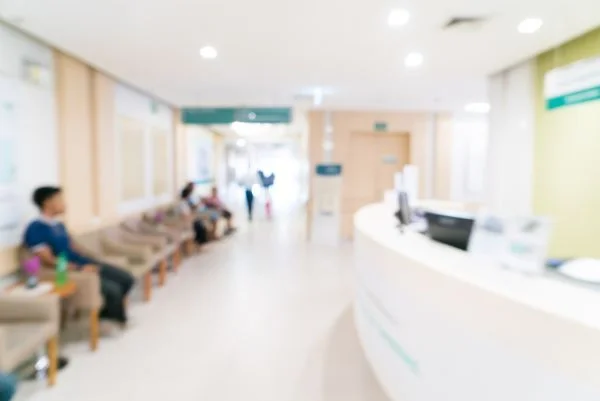 FNPs can practice in numerous settings.
When it comes to AGPCNP vs. FNP work settings, FNPs have more flexibility.
Most AGPCNPs and FNPs practice in outpatient care. They work in community health centers, private practice, health care systems and universities. The top practice setting for both roles is a hospital outpatient clinic (Source).
But FNPs can also work in outpatient environments that treat all ages. Health care settings such as family practice and urgent care clinics welcome adults and children. Even if kids aren't their primary patients, these outpatient facilities need primary care practitioners who can care for them.
There's a huge need for primary care providers at urgent care clinics. Between 2007 and 2016, private health insurance claims at urgent care centers increased by 1,725% (Source). As more people continue to choose urgent care clinics for their primary care, FNPs will have tremendous career opportunities.
FNPs can also work in acute care settings, such as emergency departments and intensive care units. Most treat patients of every age.
The nature of AGPCNP vs. FNP roles inherently gives FNPs an advantage in the workplace. As an FNP, you'll be able to provide primary care to the broadest population and in a wider variety of health care settings.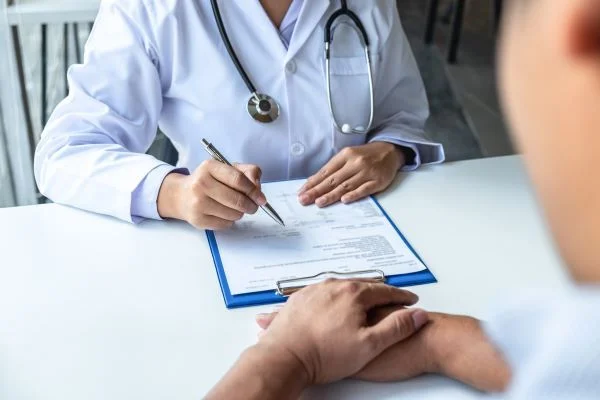 What Are Other Differences Between AGPCNP vs. FNP Careers?
Besides marketability, here are five more ways that AGPCNP vs. FNP careers vary.
1. Job Outlook
The job outlook for NPs is bright. Between 2018 and 2028, the U.S. Bureau of Labor Statistics expects the employment of NPs to grow by 28% (Source).
Compared to other roles in health care, NP is one of the most in-demand. As a result, you can build a stable career as either an AGPCNP or FNP.
However, with the FNP role being more marketable, jobs will be especially plentiful for FNPs.
As of February 2020, Indeed.com had 799 postings for the job titles of "adult gerontology nurse practitioner" and "family nurse practitioner." Nearly all of the openings – 794 – were for FNPs. That's a ratio of approximately 1-to-160 AGPCNP vs. FNP jobs.
If you're looking to maximize your employment potential, becoming an FNP will help you leverage excellent prospects across the patient population.
2. Duties
FNPs and AGPCNPs have a broad scope of practice. As primary care practitioners, they provide preventative health care and assess, diagnose and treat acute and chronic illnesses (Source).
On any given day, both practitioners might (Source | Source):
Maintain patient records
Perform physical exams
Order or perform diagnostic tests
Prescribe medications
Develop treatment plans
AGPCNP vs. FNP duties are similar, so how can you decide which certification to pursue?
It often boils down to patient population. Remember, FNPs provide primary care to patients of all ages, including young children. AGPCNPs can only work with patients ages 13 and older. If you're looking to make a broad impact, then pursue a career as an FNP.
3. Salary
Data on AGPCNP vs. FNP salary is mixed.
According to a 2019 survey of advanced practice registered nurses (APRNs), primary care AGPCNPs were among the highest-paid of all NP specialties. AGPCNPs earned an average salary of $111,000, while FNPs took home $107,000 (Source). That's a difference of $4,000.
But according to PayScale.com, FNPs earn more than AGPCNPs. The average salary for FNPs is $93,525 (Source). That's approximately $3,900 higher than the AGPCNP average wage of $89,637 (Source).
The amount you'll earn as an AGPCNP or FNP depends on several factors, including the setting and state in which you practice, as well as your experience level.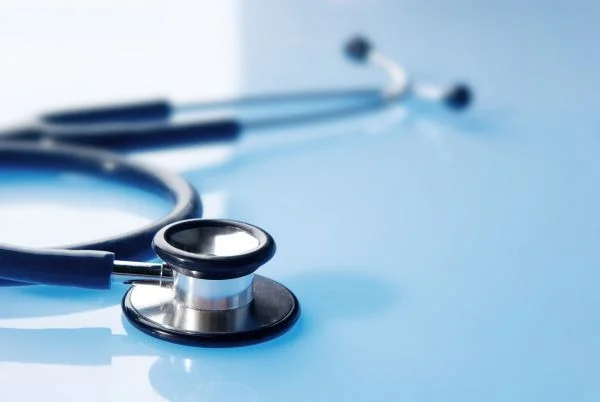 Practice Setting
Generally, APRNs who work in inpatient care earn more than those in outpatient care.
The average salary of an APRN employed by a hospital inpatient unit was $116,000. That's $7,000 more than the average APRN salary in a hospital outpatient clinic (Source).
AGPCNPs and FNPs can work in both types of settings depending on their state.
State
Some states pay significantly higher NP salaries than others.
The five top-paying states are (Source):
California: $133,780
Alaska: $122,880
Massachusetts: $122,740
New Jersey: $122,100
New York: $120,970
Years of Practice
As an APRN, you can expect to earn more the longer you work. The 2019 survey of APRNs reported the following incomes by experience level.
On average, salary increased by 10% between the first and 20th year of employment (Source).
Average APRN salary based on experience:
1-5 Years: $109,000
6-10 Years: $113,000
11-20 Years: $120,000
21+ Years: $119,000*
*Medscape states that increase levels off at about 20 years of experience perhaps because the employee has reached a salary cap after which base pay no longer increases.
Read more about the best places to work as an NP.
4. Certification
Two organizations grant NP certification in the U.S. They are the American Nurses Credentialing Center (ANCC) and the American Association of Nurse Practitioners (AANP). Both offer certification for AGPCNPs and FNPs.
The certification process is similar for both roles. First, you'll complete an application to determine whether you're eligible. Once your application is approved, you'll take an exam.
AGPCNP vs. FNP exam content differs by the accrediting agency. Overall, it will test your clinical knowledge of your population area.
Certifications are valid for five years. Then, you'll need to renew yours following the process outlined by ANCC or AANP.
5. Education
The paths to becoming an AGPCNP vs. FNP are comparable. You'll need to fulfill the advanced educational and clinical requirements of APRNs.
NP Degrees
As APRNs, AGPCNPs and FNPs must hold a post-graduate degree in their specialty area. Depending on your educational background, you can choose from a master's degree, doctorate or post-master's certificate. Each credential will prepare you to become a certified NP in approximately two to four years.
Program Accreditation
To qualify for national NP certification, you must graduate from an accredited program
The U.S. Department of Education recognizes two accrediting agencies for NP programs: the Accreditation Commission for Education in Nursing (ACEN) and the Commission on Collegiate Nursing Education (CCNE).
The U.S. is home to almost twice as many accredited FNP programs as AGPCNP.
Over 400 institutions offer accredited FNP programs, while just 223 offer AGPCNP preparation (Source).
Curriculum
The curriculum of AGPCNP and FNP programs contains coursework and clinical experiences.
High-quality programs examine:
Evidence-based practice
Advanced nursing practice
Pharmacology
Physical assessment
Advanced pathology/physiology
AGPCNP vs. FNP curriculum differs based on the population focus. While aspiring FNPs study pediatric, adolescent and geriatric care, AGPCNPs focus exclusively on adolescence and geriatrics.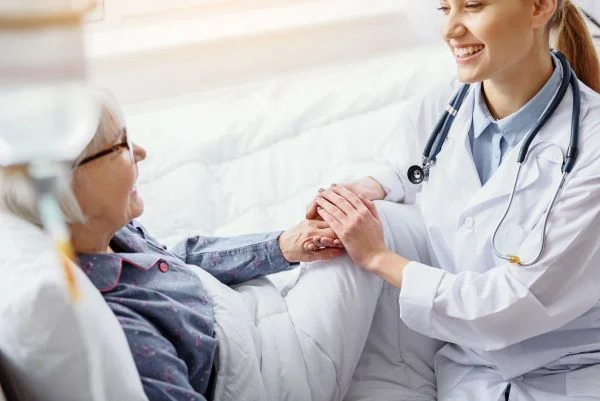 How Will Texas Woman's Help Me Become an FNP?
Accredited by CCNE, Texas Woman's graduate nursing programs are well-regarded and highly ranked while still being one of the more affordable options.
The Online Master of Science in Nursing – FNP and Online Post-Master's Certificate – FNP will help you become a holistic primary care provider.
These programs are ideal for BSN- or MSN-prepared nurses who want to:
Build clinical expertise
Have a more direct role in patient care
Provide wellness promotion and preventative care for underserved individuals and communities
Expand their scope of practice
Serve a broader client base
The curriculum emphasizes patient well-being, professional behavior and clinical mastery. You'll develop advanced health care knowledge, research skills and clinical capabilities while gaining a multifaceted perspective when it comes to the wellness of patients, their families and communities.
Texas Woman's FNP program focuses include:
All-Encompassing Patient Care:
You'll gain a deeper understanding of the entire patient experience, going beyond treating illness to knowing the range factors that can affect health and well-being.
Advanced Clinical Expertise:
To develop essential competencies, you'll study advanced topics such as pharmacology, pathophysiology, patient assessments, treatment methods and applied research.
Critical Thinking & Clinical Reasoning:
The programs will expand your problem-solving and investigative capabilities, helping you discover a range of resources for assessment, analysis and diagnosis.
Professional Growth:
Texas Woman's will prepare you for your role as an FNP by understanding advanced practice nursing from a range of perspectives. You'll also build the professional, interpersonal and leadership skills needed to help you succeed.
The student experience is supportive, immersive and relevant. Ninety-eight percent of Texas Woman's graduates pass the FNP licensure exam on their first attempt.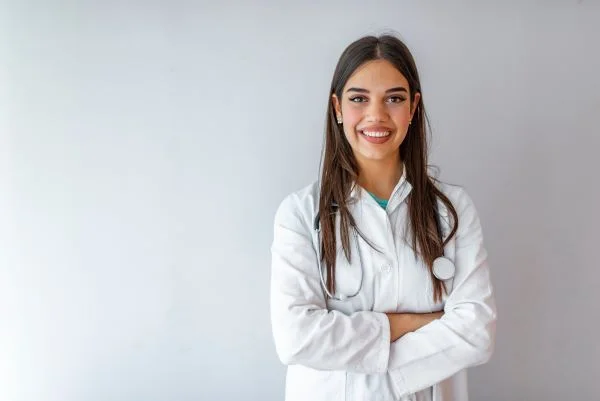 Ready to Learn More?
Now that you've explored AGPCNP vs. FNP careers, take the next step in your journey to becoming an NP.
A Texas Woman's admissions counselor will answer your questions about the FNP role and help you get started. Contact us today or download our program brochure.
Read another article on Ways Family Nurse Practitioners Promote Quality Patient Care.
Learn more about Texas Woman's online FNP program.