How to Succeed in Nursing School: 8 Tips for Graduate Students
Working nurses may be challenged to find balance between unpredictable work schedules and family commitments. Those planning to advance their careers may wonder how to succeed in nursing school while managing work and home life.
Obtaining a graduate nursing degree is a process, but there are steps you can take to thrive in nursing school and beyond.
As you compile tips on how to succeed in nursing school, add the following eight strategies to your list. They'll help maximize benefits of earning a graduate nursing degree, like Texas Woman's University's online Master of Science in Nursing – Family Nurse Practitioner (FNP).
1. Know Your Purpose
Understanding how to succeed in nursing school starts with your purpose. Why do you want to earn a graduate degree in nursing? Whatever your reason, know it well as it will give you focus..
Knowing your "why" will help you select an appropriate program, stay motivated during stressful periods and ensure you're making progress toward your goals.
Students at Texas Woman's have many motivations for completing a graduate nursing program. For example, as a candidate pursuing the online MSN-FNP, you may aspire to:
Become a primary care practitioner
Obtain a more direct role in patient care
Transition to a clinical setting
Expand scope as a practitioner and serve a broader client base
Texas Woman's provides the educational foundation to accomplish all of these objectives. At TWU, you will engage in innovative coursework and immersive clinical experiences, which prepare you to fulfill significant demand for FNPs. As a graduate, you'll be fully equipped to become a holistic primary care provider.
Before researching programs, determine why you want to pursue a graduate-level nursing education. That's the first step in how to succeed in nursing school.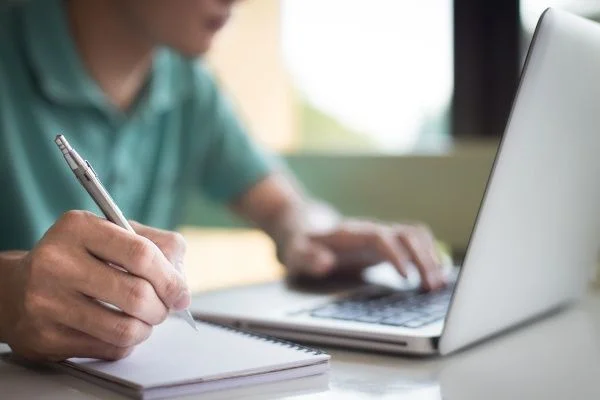 2. Pick the Appropriate Program
With a well-defined purpose, you're ready for the second tip on how to succeed in nursing school. Choose a program that suits your lifestyle.
Working as a nurse is just one of your important roles in life. Being an involved parent, a reliable friend or an engaged community member may also be meaningful to you.
As you think about graduate nursing school, examine all of your responsibilities. What personal and professional obligations do you need to integrate with the program? You may wish to continue working, for example.
The online FNP programs at Texas Woman's offer a flexible structure, which is ideal for you if you want to remain employed. The curriculum partners online coursework with clinical rotations located as close to your home as possible.
The programs also accommodate extended periods for graduation. In the online MSN-FNP program, you can take one course per semester, finishing in six years. Or you can attend full-time and graduate in less than three years. Plus, Texas Woman's online FNP programs are authorized in more than 30 states, so you don't have to live in Texas to enroll.
Of all the strategies for how to succeed in nursing school, one of the most essential is choosing a program that will empower you to prosper throughout your life.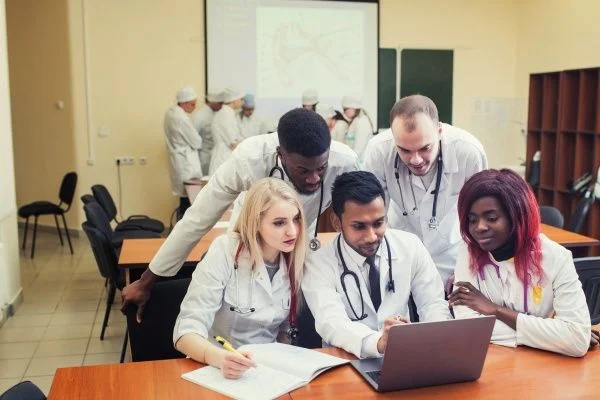 3. Find a Cultural Fit
Academic excellence may be a top priority as you investigate options for graduate nursing school. But the cultural fit can also influence your success.
You can prepare to succeed as a graduate nursing student by enrolling in a school that reflects your principles. You may want a university that shares similar values or a school that celebrates diversity and builds lifelong connections.
When you enroll in a school that resonates with you, you'll feel supported to succeed.
Since 1901, Texas Woman's has welcomed students seeking an education that emphasizes transformational learning, discovery and service.
The university respects distinct perspectives, fosters a fair and inclusive environment and promotes diversity in all forms. Regardless of race, gender, socioeconomic status or other demographic differences, the tight-knit community upholds seven core values:
Opportunity
Collaboration
Excellence
Creativity
Well-Being
Caring
Diversity
These values drive all of our actions. Whether you're interacting online or on campus during a residency, as a Texas Woman's online graduate nursing student, you'll feel like you belong.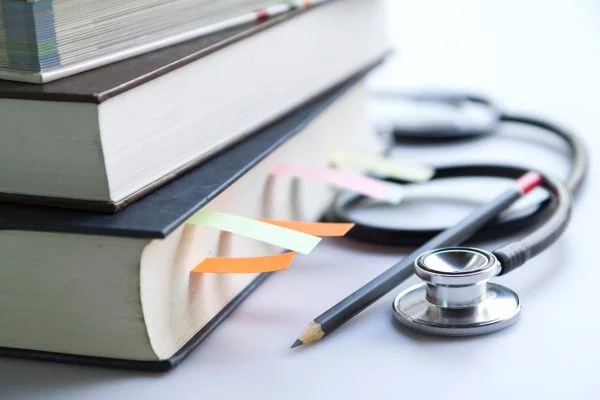 4. Analyze Program Value
As you research graduate programs, another tip on how to succeed in nursing school is to assess their value.
Earning a graduate degree is an investment. The process takes time and energy, as well as financial resources. In the U.S., the cost of online master's in nursing programs ranges from $35,000 to $60,000.
It's imperative to understand how the program's tuition compares with the quality. Determine the new knowledge and skills you will gain, your earning potential as a graduate and how the program will help you grow personally and professionally.
Texas Woman's is well-regarded and highly ranked while being one of the more affordable options for a graduate nursing education. In fact, CollegeFactual.com ranked Texas Woman's as the eighth Top Value School.
Its online FNP program is accredited by the Southern Association of Colleges and Schools and the Commission on Collegiate Nursing Education. They're also ranked among the top 100 Best Online Master's in Nursing Programs by U.S. News & World Report. Ninety-eight percent of graduates passed the FNP licensure exam on their first attempt.
Along with being a leading institution, Texas Woman's also offers competitive tuition. At $643 per credit hour, the online FNP program is affordable for its value.
When you understand the expected program outcomes and cost of attendance, you can make an informed decision about which program will help you reach your goals.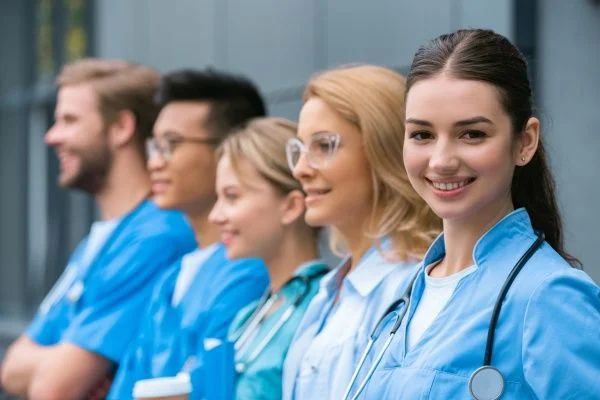 5. Establish a Support System
Another tip for how to succeed in nursing school is to build a supportive network.
Most graduate nursing programs take two to four years to complete. Along the way, almost every student finds they need assistance. That's why a support system is so vital to your success. Family members, friends, mentors, classmates and professors can help you stay focused, understand coursework, manage your time and more.
The online FNP programs at Texas Woman's have a built-in support structure. That means you can spend less time figuring out who to contact and more time receiving the help you need. From enrollment through graduation, you can count on dedicated guidance from various members of the school community.
TWU students regularly interact with:
Admissions Counselors: When you contact Texas Woman's for the first time as a prospective student, you will connect with an admissions counselor. Admissions counselors guide candidates through the application process, answer questions, discuss career goals and will help you get started in the program.
Student Success Coaches: Texas Woman's will connect you with a personal success coach who can assist with every step of the program. They have a wealth of knowledge about how to succeed in nursing school, from study tips to time management techniques and beyond.
Caring Faculty: Professors at Texas Woman's are familiar with the lives of working professionals. They're responsive, supportive and know what it takes to help you succeed. They also serve as a key resource during clinical rotations, when questions about procedures, patient interactions and general proficiencies may arise.
Peers: Texas Woman's interactive online learning environment cultivates meaningful connections among students. No matter where you live, you can interact at any time of the day to collaborate and discuss coursework.
Graduate nursing programs aren't designed to be completed alone. Identify and leverage support resources so help is available when you need it.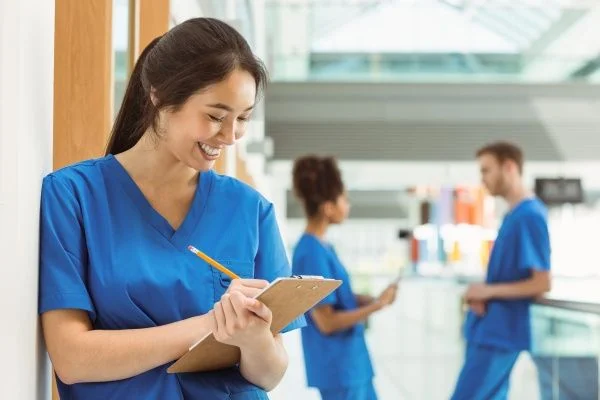 6. Embrace Growth
A high-quality graduate nursing program will help you evolve as a nurse and an individual. If you're interested in how to succeed in nursing school, welcome the growth.
There are many ways that graduate nursing school can spark change. The program can broaden your perspective through stimulating coursework or relationships with classmates. It can also expand your comfort zone by helping you develop greater confidence in your nursing practice.
Graduate students who are open to personal and professional transformation are best positioned to succeed in nursing school. By embracing growth, you can identify your strengths and weaknesses and use them to overcome challenges and achieve your goals.
Texas Woman's is committed to transformational learning. Its online FNP programs are supportive, immersive and innovative, allowing you to grow as a nursing leader and a person.
You will develop advanced health care knowledge, research skills, clinical capabilities and interpersonal and leadership skills. At the same time, you will gain a multifaceted perspective of the wellness of patients, their families and communities.
You'll also evolve through interactions with your peers, who represent a variety of backgrounds. Diversity and collaboration are fundamental to the academic culture of Texas Woman's, so you will evolve to serve the health care industry and society at large.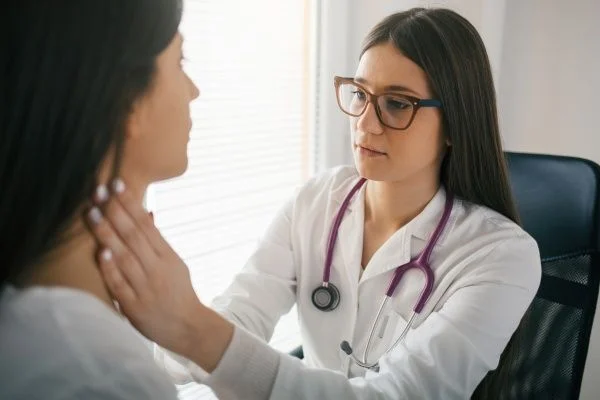 7. Engage in Clinical Experiences
Clinical experiences are a fundamental component of nursing school. They help graduate students apply new knowledge and skills, build confidence and hone their approach to the nurse-patient relationship. If you're wondering how to succeed in nursing school, maximizing your clinical experiences is a necessary step.
You can follow these tips to make the most of your clinical experiences:
Show interest and enthusiasm throughout each rotation.
Proactively offer to help your supervising RN.
Ask questions.
Listen to and learn from feedback.
Some graduate nursing programs require students to find their preceptor. At Texas Woman's, you'll receive clinical placement support so you can focus on coursework and building competency.
A placement coordinator will help you secure clinical sites and preceptors for six clinical rotations. They handle all the logistics, from identifying a convenient site and confirming it meets all the necessary clearances to introducing you to your preceptor.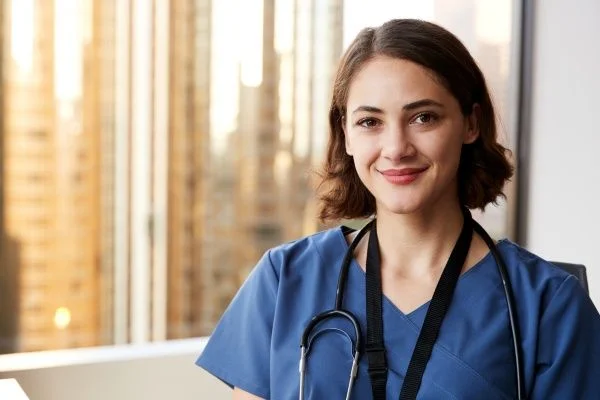 8. Enjoy the Process
It may be the most valuable tip on how to succeed in nursing school – appreciate the journey. Completing graduate nursing school can be demanding. But with the right mindset, you can persevere through the challenges and enjoy the process of expanding your knowledge and network.
Remember your purpose, lean on your support system and engage in every opportunity with a focus on continuous improvement and learning. Doing so will prepare you for one of the most in-demand and rewarding careers in the country.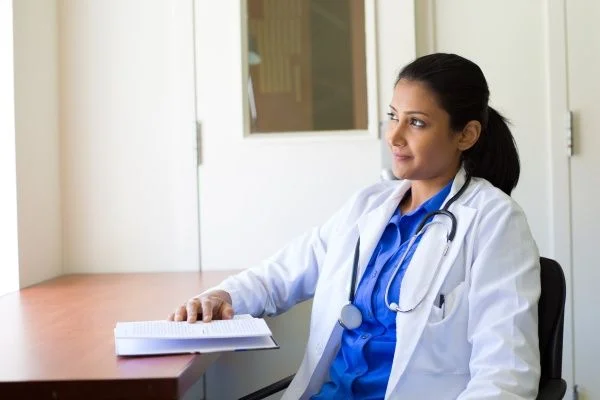 Are You Ready to Earn a Graduate Degree in Nursing?
Now that you've learned new strategies for how to succeed in nursing school, it's time to explore your options.
Texas Woman's online FNP programs are recognized among the top graduate nursing programs in the country. An admissions counselor can help you learn more and prepare to get started.