How FNPs Promote Mental Health
Family Nurse Practitioners (FNP) are known for their holistic approach to wellness. In addition to caring for a patient's physical health, there is much to be said for the positive impact of psycho-social and mental health care by FNPs. As primary care providers, family nurse practitioners can be part of screening, diagnosing, and helping to create management plans that holistically approach a patient's mental health.
As the initial point of contact for many people, family nurse practitioners may be the first health care providers to recognize mental health needs in their patients. FNPs can diagnose and treat common mental illnesses, provide preventative mental health care, screen for disorders, and collaborate with other providers on the best care plan for each patient.
Mental health care by FNPs encourages holistic wellness in individual patients, families, and communities. Consider how family nurse practitioners participate in supporting the mental health of patients in their care.
Which Mental Illnesses Can FNPs Diagnose and Treat?
The scope of practice for family nurse practitioners informs their role in supporting patient mental health. As, oftentimes, the first health care providers to see patients experiencing mental health issues, FNPs are trained to diagnose and treat non-complex mental health issues and engage in appropriate referral for unclear diagnoses or psychopathology of a complex nature. FNPs need to be familiar with the scope of practice for their state, as it will inform them of the regulations regarding prescribing limits and when the FNP should make a referral to a specialist.
If an FNP is treating a patient they believe may have mental health issues beyond the FNP's scope of practice, it's recommended that the FNP make a referral to a specialist. However, this is not the only time that FNPs may collaborate with psychologists, clinical social workers, psychiatrists, or other mental health professionals. While FNPs can diagnose and prescribe medication for non-complex mental illnesses, they also recognize that a comprehensive approach will likely require professionals who can provide support like therapy.
This is one of the reasons why a collaborative, holistic approach to mental health care — and all of patient care — is so important. Later in this blog, we will describe what the collaborative process may look like for an FNP who is trying to promote the mental health of a patient with a complex or severe mental health disorder.
Preventative Mental Health Care by FNPs
In addition to diagnosing and treating uncomplicated mental illnesses, as well as collaborating with other health care providers regarding both non-complex and complex disorders, FNPs promote holistic mental health in all of their patients. Just as an FNP might recommend a dietary or lifestyle change to a patient at risk for diabetes or heart disease, they can also make recommendations for pursuing greater mental wellness.
Preventative mental health recommendations from FNPs may include encouraging patients in prioritizing physical activity, maintaining proper nutrition, participating in community, engaging in lifelong learning, and reducing stress.
Screening for Mental Health Issues
One of the ways that FNPs promote mental health is by screening patients for various mental health issues. This may include utilizing screening questionnaires for suspected mental health issues like anxiety, depression, or ADHD.
As holistic providers, FNPs are equipped to identify risk factors and root causes of mental health disorders. For example, an FNP may perform a blood test to look for thyroid problems, which can cause anxiety or depression. In addition to considering possible physical contributors to mental health issues, FNPs conducting a mental health screening will ask about behaviors, feelings, moods, and recent life changes or stressors.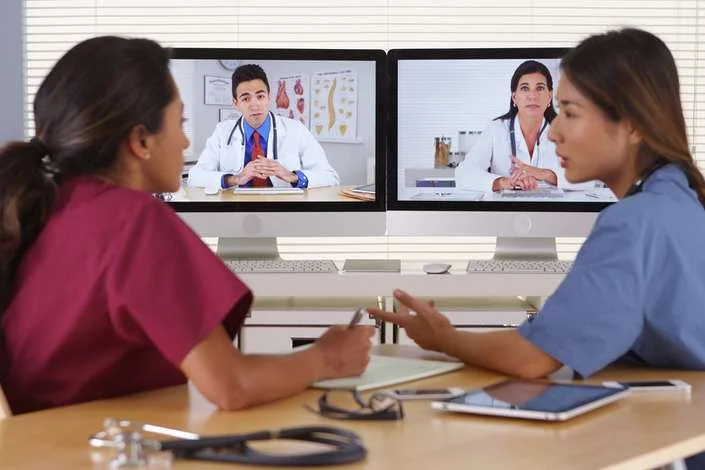 Collaborating with Other Health Care Providers
While FNPs are able to diagnose and treat non-complex mental health issues like anxiety or depression, they are not trained in psychotherapy. Collaboration is integral to the FNP's promotion of mental health — whether that be referring someone dealing with anxiety to a clinical mental health counselor or connecting a patient with severe mental health issues to a psychiatrist. In order to promote mental health in their patients, FNPs develop robust networks of mental health care providers they can refer patients to, including psychologists, psychiatrists, psychiatric nurse practitioners, licensed clinical social workers and clinical mental health care providers.
Additionally, if a patient is being seen by a specialist for a physical condition, the FNP may find it beneficial to discuss the patient's overall health — both physical and mental — with that provider to ensure the most comprehensive, holistic care possible. Or if a medication regimen that tends to work for an issue like depression does not seem to be working for a patient, an FNP may want to talk to another provider who can advise on another protocol to try.
Prescribing Medication for Uncomplicated Mental Health Disorders
Depending on the state's scope of practice for family nurse practitioners, FNPs may be able to prescribe medication for mental health issues. In general, FNPs can prescribe antidepressants, anxiety medications, and common medications for the treatment of ADD and ADHD such as Adderall.
However, each state has some differences, and legislation can change. So it is of utmost importance that FNPs stay informed on the scope of practice in their state and ensure that they are staying aligned with the guidelines and best practices for their profession.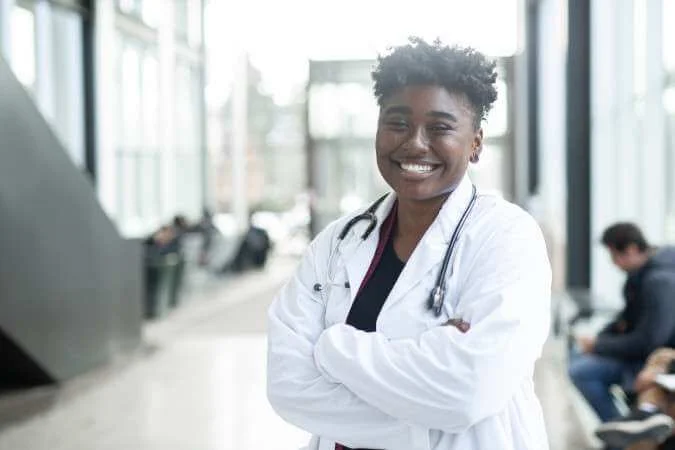 Prepare to Promote Holistic Mental Health and Wellbeing through TWU's Online MSN-FNP
Do you want to increase your scope of practice and job opportunities? Are you eager to help patients address the physical and mental issues they are facing through a holistic approach? Do you want to have the flexibility to practice medicine independently or within a collaborative setting?
If so, the online MSN-FNP at Texas Woman's University can prepare you for the next chapter of your career. As the #1 Online FNP Master's Program in Texas, TWU's MSN-FNP offers registered nurses with a BSN the opportunity to elevate their careers and bring greater health and wellness to the patients they serve. The program can be completed in less than three years and students graduate ready to become licensed as primary care providers.
TWU's online MSN-FNP graduates have passed the FNP certification exam at a rate of 99%. The program features a multifaceted curriculum that is specifically designed to grow the knowledge and skills of the BSN-prepared nurse. Courses in research, quality improvement in nursing, health policy and promotion, and more equip students for excellence in the clinical setting.
TWU's faculty and placement coordinator organizes and prepares every component of the clinical placement experience, ensuring that the placement site is as accessible to the student as possible, so that students are set up for success all the way throughout the program.