8 Must-Read Books for Aspiring FNPs
If you're working to become a family nurse practitioner (FNP), you are preparing for a role that will allow you to lead the delivery of primary care, serving local communities and patients across the lifespan.
As you complete your education and establish yourself in practice, there are countless resources you can take advantage of designed to help you with clinical care delivery.
In today's article, we've compiled a list of some of the best books available for nurse practitioners. Read on to learn which may be worth considering as a future FNP.
1) Role Development for the Nurse Practitioner 2nd Edition
By: Susan M. DeNisco
Regarded as an essential guide for those moving from the RN role to that of a family nurse practitioner, this FNP resource includes interactive content on the skills and knowledge that are necessary for success.
Nurse practitioners have provided case examples to ground learning in real-life scenarios. The volume also includes seminar questions at the end of each chapter to aid in information synthesis.
2) Pocket Medicine: The Massachusetts General Hospital Handbook of Internal Medicine 7th Edition
By: The Massachusetts General Hospital Handbook of Internal Medicine
Available in a hard-copy loose leaf version or as an ebook, this guide is a must-have for students as well as practicing FNPs.
Clinical information gathered by residents and attending physicians at Massachusetts General Hospital provides a quick reference for diagnosis and treatment of the most common presentations in internal medicine, including cardiology, infectious diseases, gastroenterology and more.
Charts, graphs, and lists of symptoms and typical test readouts facilitate diagnosis. The easy-to-scan format also makes this a valuable tool for board examination prep and, later, a handy reference in clinics.
3) The Family Nurse Practitioner: Clinical Case Studies (Case Studies in Nursing), 2nd Edition
By: Leslie Neal-Boylan
With more than 70 case studies included, this guide offers real-life scenarios to FNP students and family nurse practitioners on typical and not-so-typical cases.
Spanning the patient age range from neonatal to geriatric (and with enhanced content on issues of race, ethnicity and gender), cases are presented with treatment and management solutions that reflect a patient-centered approach.
The latest edition includes new cases on pelvic pain, dermatology, child abuse, food allergies, pre-conception planning and more, as well as a new section on mental health care.
4) 5-Minute Clinical Consult Premium 2022 (30th Edition)
By: Frank J. Domino, Kathleen Barry, Robert A. Baldor
This comprehensive reference to more than 540 diseases and conditions offers tips on diagnosis, treatment, medications and follow-up.
Crafted as a reliable resource for primary care and family medicine clinicians, topics are arranged by diagnosis and presented in easy-to-scan bulleted lists.
The premium edition includes one-year access to an online guide with added features, such as The 5-Minute Pediatric Consult, The 5-Minute Sports Medicine Consult, a drug database, a video library and more than 3,000 patient handouts in Spanish and English.
5) Practice Guidelines for Family Nurse Practitioners, 5th Edition
By: Karen Fenstermacher, Barbara Hudson
Written by and for family nurse practitioners, this compendium provides updated, evidence-based protocols for patient care from infants to the elderly.
An outline-style format -complete with summary tables and charts - makes navigation easy, along with icons and bold/italic type that aid at-a-glance navigation for urgent/emergent and referral action.
Seasoned clinicians provide expert insights in the "Practice Pearls" feature, and an enhanced index makes finding common terms easy.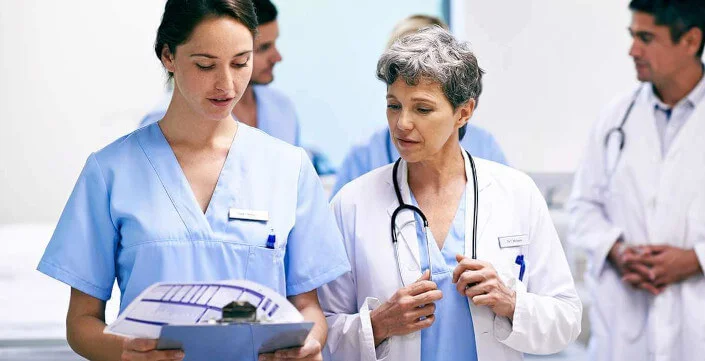 6) Primary Care: Interprofessional Collaborative Practice, 6th Edition
By: Terry Mahan Buttaro, Patricia Polgar-Bailey, Joanne Sandberg-Cook, JoAnn Trybulski
For FNPs whose patient population skews toward adults, this primary care guide offers a concise guide to disorders, diagnostics and drug decision-making within a framework of the collaborative nature of the nurse practitioner role.
It stresses referral and consultation and highlights the importance of collaboration when working with specialists and other providers to treat patients with multiple comorbidities.
In addition, there are specific chapters on Palliative Care, Genetic Considerations in Primary Care and Patient/Family Education and Health Literacy.
7) Fitzpatrick's Color Atlas and Synopsis of Clinical Dermatology, 8th Edition
By: Klaus Wolff, Richard Allen Johnson, Arturo P. Saavedra, Ellen K. Roh
This trusted reference includes more than 1,000 color photos to help an FNP identify the most common skin conditions seen in primary care.
The atlas contains newly updated images with information on the etiology, parthenogenesis, appropriate therapy and management of conditions, along with ICD-10 codes for each.
Photographic examples for a range of skin tones are also included for certain conditions.
8) The Nurse Practitioner's Business Practice and Legal Guide, 7th Edition
By: Carolyn Buppert
In addition to clinical material, you might find it helpful to have guidance on the business aspects of your practice, whether you are operating independently or within a partnership.
Carolyn Buppert has authored this title, which draws on her experience as a nurse practitioner and thirty-plus years as a practicing attorney specializing in legal issues affecting NPs.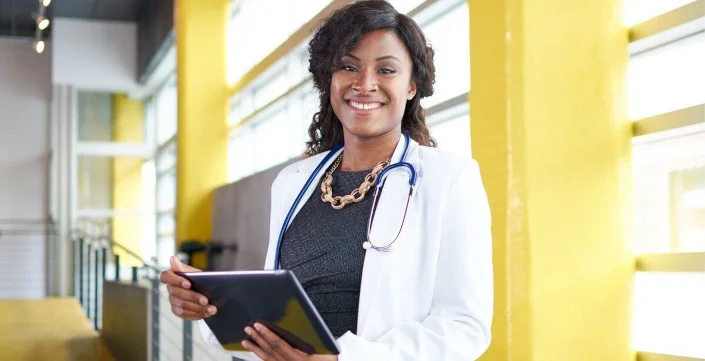 Become a Family Nurse Practitioner
Texas Woman's University's online Master of Science in Nursing - Family Nurse Practitioner (MSN-FNP) degree program blends the convenience of online learning with academic rigor. The program is ranked #9 in the nation by U.S. News and World Report and is accredited by the Commission on Collegiate Nursing Education (CCNE).
The online MSN-FNP program offers a transformational educational experience through an engaging online learning environment, advanced clinical skill development and innovative course content. Student support is built into the program, including clinical placement services and a dedicated student success coach.
MSN-FNP program graduates are prepared to meet the nation's growing need for family nurse practitioners who can lead the delivery of primary care.
Texas Woman's University does not receive any affiliate or monetary compensation from these publishers or retailers.