2021: Year of the Nurse
The new decade ushered in the Year of the Nurse as well as a stunning global pandemic.
What started as a celebration of nurses has evolved into an even more meaningful tribute. The dedication of nurses amid COVID-19 has reinforced their vital role in health care.
Continue reading to learn about the extension of the Year of the Nurse to 2021 and nurses' contributions during the pandemic. Plus, explore how nurses can continue expanding their health care influence.
Why 2021 is the Year of the Nurse
Before the coronavirus pandemic, the World Health Organization (WHO) declared 2020 as the Year of the Nurse and the Midwife.
The year-long tribute coincided with the 200th anniversary of the birth of Florence Nightingale, a pioneer in modern nursing. The intent was to celebrate nurses' accomplishments, highlight their challenges and promote greater investments in nursing.
Then, in early 2020, COVID-19 emerged. Since then, nurses have endured the brunt of the pandemic. They've provided compassionate care surrounded by extreme risk and uncertainty.
Recognizing nurses became more crucial than ever. That's why WHO extended the Year of the Nurse to 2021. The American Nurses Association (ANA) joined WHO, calling for the U.S. to honor nurses and promote their well-being.
According to the ANA, there has been no better time to "support and recognize nurses for their steadfast commitment to meeting the needs of patients and their communities every day."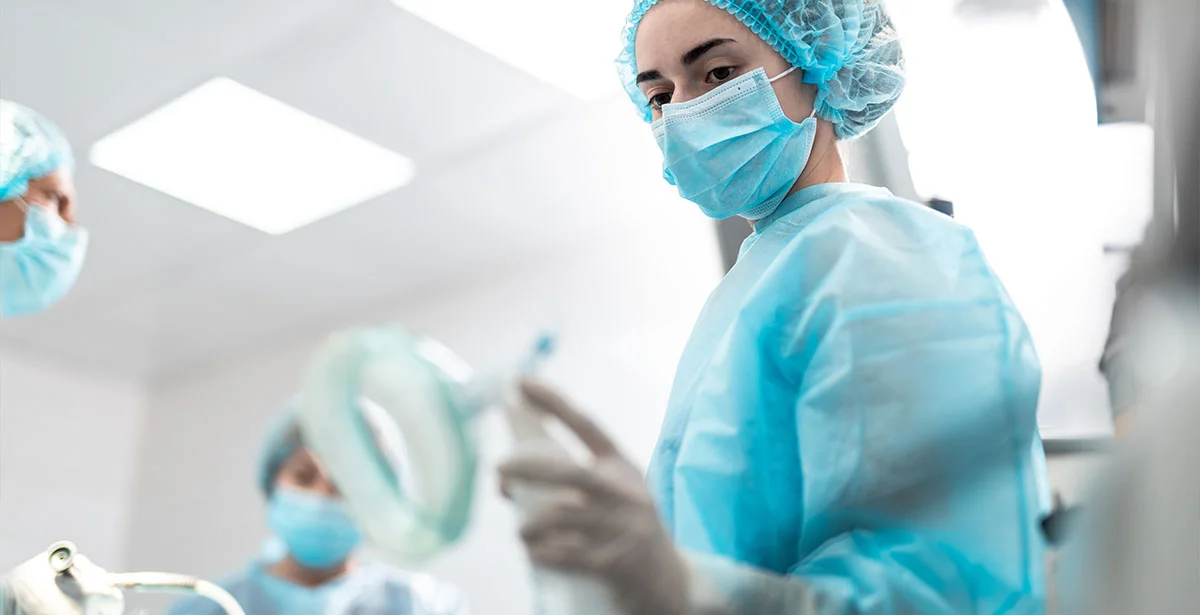 Honoring Nurses' Contributions During the Coronavirus Pandemic
The coronavirus pandemic has illuminated nurses' impact. In the spirit of the Year of the Nurse, Texas Woman's University is proud to honor just a few examples of nurses going above and beyond in their roles.
Resilience
Nurses have shown enduring resilience during the pandemic. They repeatedly return to the front lines of health care despite staggering obstacles.
"As a front-line FNP in rural health, I know firsthand the challenges that essential nurses and health care providers have faced from the very beginning of the pandemic. Amid the uncertainty, limited personal protective equipment, ever-evolving guidelines and constant change, we carried on because it's what we do."
—Katie (Catherine) Martin, MSN, APRN, FNP-C, Clinical Associate Professor, Texas Woman's University
Nurses have donned makeshift protective gear. They've managed the lack of organizational preparedness and adapted to shifting protocols. At each nursing shift, they've set aside their feelings of anxiety and fear.
Throughout the pandemic, nurses have honored their calling to its fullest extent.
Personal Sacrifice
The nursing profession is rewarding. It can also be emotionally and physically demanding. The coronavirus pandemic amplifies the personal sacrifices that nurses routinely make for the sake of patient care.
Missed holidays with family expanded to isolation away from loved ones for days or weeks on end. Nurses covered shortages in multiple units and clocked long hours, including double shifts. Some nurses traveled to the areas with the highest infection rates to provide essential care.
Nurses exposed themselves to COVID-19 every day. They risked their well-being (and that of their loved ones) to care for the large number of patients in need.
Simply put, nurses have jeopardized their lives for others.
Compassionate Care
Nursing during the coronavirus pandemic has transcended physical care. Nurses have served as patients' sole source of comfort, despite threats to their emotional well-being.
"Nurses are always there and always have been. Be it a family's best day celebrating the birth of a child or their worst day as they say goodbye to a loved one virtually, rest assured that the nurse is the one constant."
—Katie (Catherine) Martin, MSN, APRN, FNP-C, Clinical Associate Professor, Texas Woman's University
Nurses have lifted patients' spirits. They've offered kind words, a shoulder to lean on and a smile or laugh in even the most difficult of circumstances.
Nurse practitioners started the pandemic on the front lines and continue to care for their patients now.
They excel in relating and listening to patients, helping them navigate grief, anxiety and depression. This strong provider-patient relationship is one reason why satisfaction is so high among nurse practitioner patients.
Dedicated nurses have and always will put patients first.
Seizing the Opportunity to Transform Health Care
There are so many nursing contributions to honor in the Year of the Nurse. Nurses have showcased the very best of the profession through their perseverance during the coronavirus pandemic.
The Year of the Nurse is also an appropriate time to look toward the future of nursing. Nurses have new and critical opportunities to improve patient outcomes by transforming health care.
Health care leaders are grappling with many issues amid COVID-19, including:
How to better care for nurses at a system and organizational level

How to help nurses avoid burnout

How to protect health care workers on the front lines of a pandemic

How to care for patients with limited resources
Nurses are prepared to lead change in these areas. They have the reputation, perspective and leadership needed to enhance health care and the nursing profession.
Growing Public Trust
Nurses are prepared to lead health care transformation because the public trusts their honesty and ethics. Americans have greater respect for nursing amid the coronavirus pandemic.
For the 19th straight year, Americans ranked nursing as the most trusted profession in 2020. Moreover, nursing earned its highest rating ever.
Nurses are dedicated to providing safe, quality and compassionate care. When their resilience and commitment are tested, nurses work even harder.
Influence in Health Care
Nurses are equipped to transform health care because of their extensive influence in the field.
The American Association of Colleges of Nursing (AACN) reports that nurses are:
The largest component of the health care workforce

Involved in the delivery of most health care services

Present in every health care setting, from community health centers to hospitals
According to a landmark report, The Future of Nursing, nurses' reach and understanding of the continuum of care are critical to health care transformation. These distinct traits enable nurses to lead and implement health care improvement in every practice environment.
Leadership Competence
Health care transformation depends on ethics, critical decision-making and effective working relationships. It requires the ability to translate and apply research outcomes, develop policy and employ advocacy strategies.
Advanced practice nurses have the leadership competence to address increasingly complex patient care. They know how to promote high quality and safe care through the application of:
Evidence-based practices

Quality improvement methods

Outcomes measurement

Systems knowledge

Leadership skills.
Master's-level nurses, such as nurse practitioners, are proficient in all of these areas and, therefore, prepared to improve health outcomes.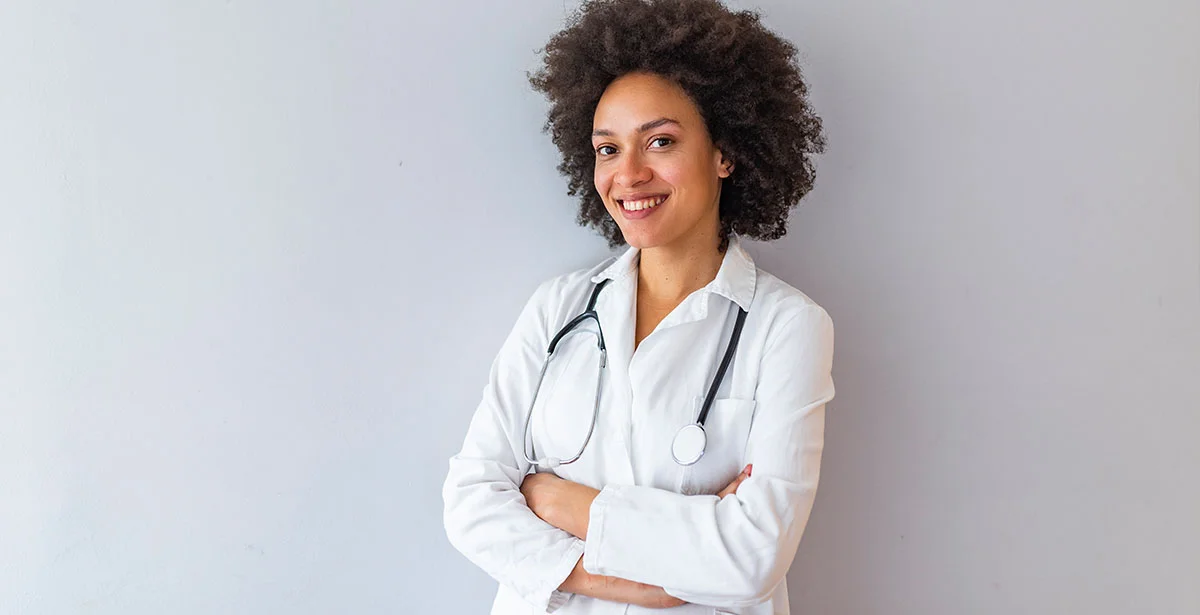 Developing Nurse Leaders
To support health care transformation, The Future of Nursing report recommended that nurses achieve higher levels of education. Advanced education develops clinical and leadership competence, preparing nurses to meet evolving health care needs.
More nurses continue to answer the call. Despite the coronavirus pandemic, student enrollment increased in graduate-level nursing programs in 2020. Master's program enrollment rose by 4.1%, a figure the AACN calls "significant."
Seeking advanced education during a global pandemic is another example of nurses' resilience and sacrifice.
"I have watched our students carry on when they could have stopped; it certainly would have been easier. Yet, it was never a question. They have continued to move toward their end goal, the dream of becoming a nurse practitioner. That, for me, has been the most uplifting 'nursing moment' during the pandemic. The students that emerge from this chaos will be resilient, dedicated providers capable of conquering just about any situation."
—Katie (Catherine) Martin, MSN, APRN, FNP-C, Clinical Associate Professor, Texas Woman's University
Prepare to Transform Health Care at Texas Woman's University
The Year of the Nurse has highlighted nurses' tremendous impact on countless lives—before and during the coronavirus pandemic. It has also revealed opportunities for nurses like you to make an even broader difference in the future.
Amplify your influence in health care by starting the next chapter in your nursing career. The online family nurse practitioner (FNP) programs at Texas Woman's University will help you understand advanced practice nursing and grow as a leader.
Prepare to fulfill the significant demand for FNPs through a transformative experience that emphasizes patient well-being, professional behavior and clinical mastery.
Learn more about Texas Woman's online FNP programs.